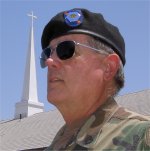 Take SEATS!!! Have you ever heard the saying,"The inmates are running the asylum?" Anyone who has been here since this training began SHOULD have heard it, from ME, unless it was a guest class I gave, in another venue.
Anyway, hold onto your seats! I WAS WRONG!!! To the inmates, my humble apologies. You AIN'T runnin' the asylum, I don't believe you could screw things up THIS BADLY!!!
I'm sure everyone has heard about the twit female reporter who walked into a male locker room, advertising her femaleness & was traumatized, when the guys showed their appreciation for her displayed "charms".
While I am a firm believer that no mode of dress (or undress) justifies unwanted physical contact, I believe (with equal conviction) that anyone who puts their assets on display invites critique!
Had that same woman (attired for BUSINESS, which is what a reporter is SUPPOSED to be doing, in a locker room) gone into that room, with a bunch of "pumped up" guys and conducted herself as a PROFESSIONAL, I would have expected a different outcome, even though I believe that the very idea that she was able to invade their privacy, in this manner, is STUPID!!!
If there was a concern about male reporters having an "advantage", by having access to the players, in the locker room, the better solution would have been to bar ALL access & arrange a time, b-4 or after showers, outside the locker room, where all reporters could have equal access.
Now for the $64,000 question: Do male reporters have equal access to FEMALE athletes, in their locker rooms. If not, I may begin a sports column so that I can file a sexual discrimination suit & we can see how quickly "now" & the other "feminist" organizations show their dedication, not to equality, but to female privilege.
I have been irritated, for a long time, at the arrogance and hypocrisy of women who dress in a provocative manner & then, when a guy looks at them, they scream "pervert" or "sexual harassment".
Next bit of insanity. I am glad that the jury dismissed the suit filed by the young woman (won't say lady) who spewed her venom on her "Facebook" page & was offended (& claimed harrassment) when it was published in the local paper.
As some one else commented, "That's why they call it the "World Wide Web". I, fully, expect that my comments will be read by people who disagree with me. I HOPE they will (as one of my "major malfunctions" is that of instructor & hope that they may learn something) & am, fully, prepared to deal with any criticism.
I have, in fact, been criticized for some of my positions & answered the criticism.
Bottom line, "Put up or shut up." If you can't deal with public response, to public statements, DON'T MAKE public statements. Vent to your diary & GET OVER IT!!!
I, recently, provided sound system & some D.J. services to a wedding party, at the "River Ridge" Ranch, in Springville, Calif. The facility & the staff were GRRREEAAT!!! Any of my Troops who plan an event that could be held outdoors, other than a bivouac, would do well to contact these folks.
The gentleman with whom I worked is Gary & I give staff & the facility an A+ rating, inspection & performance-wise.
There was something else nagging at me (no not the "Li'l Corporal") but I hear the dogs barking, so better do a perimeter check.
God bless y'all & all of our guardians, wherever & however they serve. May God grant them a quiet shift/tour & take them home, safely & God bless America!!! HOOAAHH!!!
Dis-MISSED!!! Sgt. Mack, out. Leaving the air & closing station