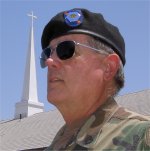 Get in here, take SEATS!! Now pipe down! I want you Troops to observe those in your area. Watch for drooling, elevated temperature, quickened breathing & those who are hanging on my every word (which you ALL SHOULD BE) but the extra symptoms may indicate a leftist or other mis-creantic (is that a word?) spy or other undesirable. Don't hurt them. Just watch them for any signs of violence.
I REALLY want them here, just on the off-chance that something I say may trigger some (otherwise absent) brain function & we MIGHT get a recruit.
O.K. Here it goes, the perfect chance for lefties & other mis-aligned, mal-adjusted, miscreantic cesspool sludges to twist my words & call me a racist, islamaphobic, hate-monger.
I WILL SUPPORT the building of the "cultural center", along with the socialist-in-chief, in the White House and all of the ASSociate socialists, WHEN (Here it comes) ...
• WHEN all of the radical muslim nations (If they aren't radical hate-mongers I'll capitalize Muslim)
• WHEN (& I'm not holding my breath, even though the "Little Corporal" says blue is my color)
• WHEN they allow a Christian Church to be built close to their OWN town squares & permit FULL religious FREEDOM in their countries INCLUDING the right of Muslims to convert OUT OF islam.
Any of MY Troops Who sees that happening stand on their head in THAT corner. Yes, I mean the one with the dirty mops & grungy mop bucket. I'm not expecting a crowd!!! THERE!!! Now any lefties, etc., make what you will out of that.
Anyone who knows me knows that Sgt Mack don't give out rewards or punishment, or even extra duty on the basis of race, religion, national origin or motorcycle club. I happen to be an independent, solo rider, but have ridden w/ some club bikers & had some crash at my place & we got along fine. They didn't diss my "rice rocket", "rat bike" & I didn't diss them for any of their ideas. The point was a meeting, in fellowship, of 2-wheeler people.
Everyone knows that the only way to get any other (than strictly merited) treatment, from Sgt.Mack, is to ensure the presence of some dead Presidents in his Christmas (or birthday or Hanukkah or Groundhog Day or National Library Week [you get the drift]) card.
No, seriously, I got a postcard from the last guy who tried undue influence, on me. It was the first one they let him send, from where I had him sent, 2 yrs ago, & he was celebrating that there was a rumor that, contingent on good behavior & performance, he MIGHT get a cot, next year and that he'd seen sunlight.
O.K. Enough jocularity. Bottom line is it is time for our government to stop bowing to every nickle & dime, 3rd world country, cult, belief system or degeneracy. I know it has become an addiction to barack hussein o(whatta)bummer, but he can join "Genuflectors Anonymous". I can think of 12 OTHER steps I'd like to see him take, like off of a 9 paces long pier, but I'll settle for the long walk OUT OF MY (& YOUR) HOUSE, at 1600 Pennsylvania Ave.
If you want to play in my ballpark, play by the rulebook (Unanimous Declaration & Constitution) otherwise, pack up your Persian rug (or magic carpet) & get the HE77 OUT!!! We need to start taking a hard line with anyone who commits crimes against society, including those (citizens) who who pervert our laws & their "cause clebre" illegals who break them. Bottom line is, "Drop your weapon, do it NOW!!! No? O.K. BANG!!!!"
That is the philosophy we need to embrace, with ALL of our mis-creants, whether they wear gang gear, Armani suits or black robes. It is time to stand up to those who would "transform" America into an obamanation that would shame us before God and our mortal founders. It starts NOW!!!
• NO MORE APOLOGIES !!!
• NO MORE HAND-OUTS !!!
• NO MORE CORRUPTION !!!
• NO MORE SOCIALISM !!!
• NO MORE ADAPTING TO THE LIFESTYLE OF IMMIGRANTS !!!
Let me hear you say it!!! NO MORE!!! NO MORE!!! NO MORE!!! That is our AIM!!! That is our MOTTO!!! That is our RALLYING CRY!!! THAT is our WAR CRY!!!
Read Ayn Rand's "Atlas Shrugged"! Don't let our country succumb to the tyranny of the non-producers who say we HAVE to SUPPORT THEM (other than genuinely dis-abled) because they can't (or WON'T) SUPPORT THEMSELVES!!!
No more SOCIALISTS OR SOCIALISM!!! NO MORE!!! NO MORE!!! NO MORE!!! HOOAAHH!!!
Section Chiefs take charge, after the benediction, & get this shovel brigade started shovelling the cesspool sludge out of AMERICA!!!
May God bless y'all & all of our guardians, especially thosein harm's way & God bless AMERICA!!!
HOOAAHH!!! Dis-MISSED!! Sgt Mack out, leaving the air & closing station.