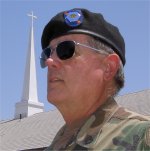 Stand at EASE!!!!
No, she was just teasing us, by wearing an orange pant suit!
Un-COVER!!! (Silent prayer or contemplation.)
COVER!!! SEATS!!!
As I approached the check-stand of a local emporium, my heart lept within my chest. One of my fondest dreams was staring me in the face. The epitome of "hitlery for prison, 2016".
Then, it all came crashing down as I realized that she was as free as a vulture, to continue her unusual (for carrion birds) victimization of live people, along with loretta lynch-mob, up-chuck schumer, nancy (the pile of) pelosi, barack hussein o(WHATTA)bummer and the other members of the cabal. Usually, the carrion birds come in AFTER the death, but these are bold enough to attack at any sign of weakness.
Meanwhile, back with o(WHATTA)bummer, he spends (what should have been a respectful memorial to murdered officers) in a self-serving litany of hate-filled, racist, propaganda. The whole problem of "black lives matter" and racial violence has been promoted by the evil left, which is the only left there is. He and hitlery being prime examples of that type of cesspool sludge.
As far as liberals go, there are the crainially rectotic, who are led around by the evil left, because they haven't the ability to breath without having "Breath in" on one hand and "Breath out" on the other AND someone there to read to instructions and ensure that they comply.
STOP THE PRESSES!!!
As usual, the lyers (another spelling for lawyers) and other charlatans (press, forked-tongue spokes-toadies) and other purveyors of falsehood have outdone themselves in twisting a very plain-spoken comment to create the impression of wrongdoing where no such exists.
Anyone with at least 2 half-wits to rub together and no evil agenda would understand that Donald meant that the 2nd amendment people could stop hitlery before it was elected.
I have ADD and find that I am, constantly, mis-speaking, which is one reason I like to write. It allows me to "do over" where speech is final.
I am FULLY convinced that Donald Trump would no more incite the 2nd Amendment people to kill hitlery than I would. I don't know what Trump's reasoning would be but (among other reasons) I would not want to see the 2nd Amendment people put in jeopardy for doing such a public service. Also, the paper work would be monstrous and the left might beatify her. They have already come close to doing so for her treasonous and illegal activities
In addition, I STILL cherish the fond hope that God might decide that her most fitting end (politically, poetically and physically) would be IN that orange prison jump suit.
Short class, today, as I have much work and research to accomplish on other projects.
ON YOUR FEET!!! Un-COVER!!!
Lord please bless all of us unworthy sinners and help us to do your work. In Jesus' Name I pray, HOOAAHH!!!
COVER!! Dis-MISSED!!!
Sgt Mack leaving the air and closing station !!!
All opinions stated in this class are the opinions of the instructor and may not reflect the opinions of the Editor and publisher.