The Porterville Post | On-Line News and Information | POST Papers
---
(Nov 30 2020) - Jesuit Post : Choosing to be a Jesuit Brother
WORLD : As a Jesuit Brother, one of the questions I am most frequently asked by non-Jesuits is if I am a priest. When I answer that no, I am not a priest, the next most frequently asked question is when I am getting ordained. After I explain that I am neither a priest nor in the process of becoming one ...

---

(Nov 29 2020) - Kathmandu Post : Chinese defense minister says
NEPAL : Chinese State Councillor & Defence Minister Wei Fenghe said on Sunday that his visit to Nepal is aimed at implementing bilateral agreements reached between the two countries. Wei landed in Kathmandu on Sunday morning on a day-long visit to Nepal. According to Rastriya Samachar Samiti (National News Agency),

---

(Nov 28 2020) - Wash Post : First Black American cardinal
ROME : Wilton Gregory, the archbishop of Washington, became the first Black American to earn the rank of cardinal Saturday in a pandemic-altered Vatican ceremony that was strange and historic like none before it. Because of coronavirus travel concerns, two of the 13 new cardinals did not come to Rome.

---

(Nov 26 2020) - Irish Post : WHO : Wear face masks over Christmas
IRELAND : Ireland's leading World Health Organization official has suggested that people wear face masks during family get-togethers at Christmas to combat any potential spread of Covid-19. Dr Ryan, (...) says that there are a number of "small choices" we can all make to keep everybody in our homes safe.

---

(Nov 25 2020) - Richardson Post : Trump Will Win - Here's Why
WASH D.C. : Legendary Special Forces (Green Beret) hero, Christopher C. Miller, has been appointed Acting Secretary of DoD by the President, following the sacking of Mark Esper. I just watched the ceremony & announcement of this momentous move on the Hallowed Grounds of Ft. Bragg in my home state North Carolina.

---

(Nov 24 2020) - The Post : Why 2 Vaccines Will Be Needed
U.S.A. : As a 3rd company announced exciting results Mon for its COVID-19 vaccine, the public health world increasingly turned its focus to the daunting task of administering those shots to billions. Officials must manage immunization logistics on an unprecedented scale, decide who gets the shots first and ...

---

(Nov 23 2020) - Baghdad Post : Saudi Arabia denies secret meeting
SAUDI ARABIA : Saudi Arabia's foreign minister has denied that Israeli PM Benjamin Netanyahu flew to the Gulf kingdom on Sunday to secretly meet Crown Prince Mohammed bin Salman. "No such meeting occurred," Prince Faisal bin Farhan Al Saud tweeted. Mr Netanyahu has declined to comment on the Israeli reports that ...

---

(Nov 22 2020) - Nagaland Post : India, China talks deadlocked
INDIA : Military-level talks between India & China for de-escalating the present position in Ladakh have been deadlocked. The two sides have been discussing dates for a fresh round of talks over the hotline. However, no formal date for talks has being announced. There will be talks, but the date hasn't been decided ...

---

(Nov 21 2020) - Conservative Daily Post : Link To George Soros ???
U.S.A. : In what seems to be a very strange report, the head of the Southern Baptist Convention has been tied to far-leftist cash… collecting money from George Soros foundations and other extremely liberal groups that encourage political sentiments (like abortion) and fight to remove the right to self defense.

---

(Nov 20 2020) - Salisbury Post : No local changes in votes ...
SALISBURY : The Rowan County Board of Elections on Thurs spent several hours recounting ballots for the N.C. Supreme Court chief justice race, which ultimately resulted in no deviation from the original election day, absentee by mail & provisional ballots canvassed last week. After canvassing the election last week,

---

(Nov 19 2020) - Christian Post : Iranian Christian gets 80 lashes
IRAN : An Iranian Christian convert, who is serving a six-year prison sentence, has received 80 lashes for drinking communion wine. He is the second convert to receive such a punishment in just over a month. Article 18, a London-based nonprofit that exposes abuses against Christians in Muslim-majority Iran ...

---

(Nov 18 2020) - Phnom Pen Post : Calls for more sanctions rebuffed
CAMBODIA : Cambodian officials have rebuffed calls for the US Dept' of State & Treasury to impose sanctions on certain individuals in the ruling Cambodian People's Party (CPP) & the security forces over alleged rights abuses in the Kingdom. In rejecting the claims, officials urged the US to respect the principles

---

(Nov 17 2020) - Post & Email : Trump Fires Head of Cybersecurity
WHITE HOUSE : Shortly after 7:00 p.m. EST, President Trump tweeted that he dismissed Chris Krebs, director of the Cybersecurity & Infrastructure Security Agency (CISA) under DHS. CISA was created by Congress & signed into law by Trump in 2018 with the purpose of serving as "the Nation's risk advisor ... "

---

(Nov 16 2020) - Dover Post : Jury trials in Delaware paused ...
DELAWARE : Delaware courts are suspending jury trials & reverting to the previous phase of their reopening plan in response to the rising number of COVID-19 cases in the state. In a statement, Chief Justice Collins Seitz Jr. said the decision was based off advice from Dr. Alfred Bacon, an infectious disease specialist

---

(Nov 15 2020) - Latin Post : Trump Supporters Clash With ???
WASH D.C. : The "Million MAGA March" in Wash D.C. on Sat broke into a string of violent clashes between President Trump supporters & counterprotesters. According to a FOX News report, more than 20 people were arrested during the MAGA March clashes. Several thousand Trump supporters were in the MAGA March,

---

(Nov 14 2020) - Threat Post : Scams Ramp Up For Black Friday
U.S.A. : With more online shoppers this year due to COVID-19, cybercriminals are pulling the trigger on new scams ahead of Black Friday and Cyber Monday. The number of online holiday shoppers this year is expected to skyrocket due to the pandemic - and consequently, consumers can expect an onslaught of scams ...

---

(Nov 13 2020) - Orissa Post : Indian Army kills 7 Pakistan soldiers
SRINAGAR : Around seven Pakistan Army soldiers were killed and a dozen were injured after Indian Army retaliated to Pakistan's unprovoked ceasefire violation along the Line of Control in Jammu and Kashmir. Indian Army destroyed various enemy positions, terror launch pads and fuel dumps. India too lost 3 soldiers ...

---

(Nov 12 2020) - SCM Post : The Chinese model against Covid-19
CHINA : When the Covid-19 virus first broke out in Wuhan, many Western commentators blamed it on the totalitarian nature of the Chinese system. Cue The Wall St Journal's op-ed, "China is the sick man of Asia". After the pandemic was contained in China, the same people again attributed the relative success to ...

---

(Nov 11 2020) - Maravi Post : A mix of hope and uncertainty
AFRICA : In Africa, there have been varied reactions to news of Joe Biden's election as US president, with many expressing hope that the US will stick or return to its international commitments under the new administration. Many are also hoping for increased African engagement with the US on matters of trade ...

---

(Nov 10 2020) - Bristol Post : Anti-lockdown marchers set to ...
BRISTOL : Covid-deniers are set to ignore a police warning by marching in Bristol city centre. Conspiracy theory group Stand Up Bristol - which has 2,800 Facebook members - plans to stage a lockdown protest at College Green. In an email last week, police told an organiser he could be fined £10,000 for gathering.

---

(Nov 09 2020) - National Post : Russian helo' downed by Azerbaijan
AZERBIAJAN : Azerbaijan apologized for mistakenly shooting down a Russian helicopter near its autonomous Naxcivan region, close to Armenia's western border, according to the Foreign Ministry in Baku. The incident happened outside the conflict zone between Armenia & Azerbaijan, the Russian Defense Ministry said ...

---

(Nov 08 2020) - Seattle Post : Alex Trebek, dies at 80
LOS ANGELES : Alex Trebek, who presided over the beloved quiz show "Jeopardy!" for more than 30 yrs with dapper charm & a touch of schoolmaster strictness, died Sunday. He was 80. Trebek, who announced in 2019 that he had advanced pancreatic cancer, died at his L.A. home, surrounded by family & friends ...

---

(Nov 07 2020) - Jakarta Post : One dead after vessel capsizes
JAKARTA : A crew member aboard the KM Mina Rejeki was found dead near the vessel's cargo hold on Saturday. The ship had capsized the day before after colliding with wreckage at the entrance of Muara Angke Port in North Jakarta. The man was identified as Minal Aidin, 50, one of 14 crew members aboard the vessel.

---

(Nov 06 2020) - Financial Post : Big Gold's next big problem
CANADA : Every three to four days, Barrick Gold Corp.'s chief executive Mark Bristow sits for a COVID-19 test. While the global health pandemic has triggered tough decisions for many executives about whether to work from home or return to the office, Bristow has maintained a rigorous schedule. In recent months ...

---

(Nov 05 2020) - Bangkok Post : JAL to use biofuels made from ???
TOKYO : Japan Airlines will use biofuels made from household garbage starting as early as fiscal 2022 as part of efforts to reduce greenhouse gas emissions, company sources said Thursday. The airline plans to refuel in San Fran' its aircraft connecting the U.S. and Japan & will use recycled aviation fuel ...

---

(Nov 04 2020) - Huff Post : Marijuana Legalization Measures Pass
U.S.A. : Voters in five states approved ballot measures to relax marijuana laws on Election Day, continuing a trend of liberalizing cannabis regulation around the country. Ballot initiatives in Arizona, Montana, New Jersey and South Dakota that sought to legalize recreational marijuana use by adults passed ...

---

(Nov 03 2020) - Patriot Post : Post-Election Priority One ...
AMERICA : The election being held today - (...) - will certainly decide some things. One thing that won't be decided, though, is free speech - even though it's on the ballot. When we discussed the big issues of 2016, we viewed the election of Donald Trump as "the last line of defense for free speech."

---

(Nov 01 2020) - Activist Post : Business of Drones & Anti-Drones
U.S.A. : As I've covered over the last decade, the proliferation of drones in all of their forms has created new challenges to an increasingly crowded sky. The greatest challenge now being faced is the arrival of drone swarms – some imbued with (AI) – that could target high-value infrastructure or personnel.

---

(Oct 31 2020) - Saturday Evening Post : One Horror Production Co
HOLLYWOOD : Getting scared at the movies is an American tradition. Ever since the moving pictures added horror (around 1908), we've lined up for the thrill ride. And Americans being Americans, we like to find dependable brands, even when it comes to horror. From homegrown, like that original cinematic universe of ...

---

(Oct 30 2020) - Hippocratic Post : Escaping the Era of Pandemics
WORLD : Future pandemics will emerge more often, spread more rapidly, do more damage to the world economy & kill more people than COVID-19 unless there is a transformative change in the global approach to dealing with infectious diseases, warns a major new report on biodiversity & pandemics by 22 leading experts ...

---

(Oct 29 2020) - Pittsburgh Post : Thousands of mail ballots lost
HARRISBURG : Potentially thousands of mail ballots requested by Butler County voters appear to be lost, a county official said Wed & the Postal Service has been asked to immediately investigate what happened to them. A USPS spokesperson, meanwhile, said the agency is "unaware of any significant delays or issues ..."

---

(Oct 28 2020) - Jerusalem Post : Byzantine church discovered ...
ISRAEL : A church from the Byzantine period dating to around 400 CE was discovered in the Banyas Springs Nature Reserve, also known as the Nahal Hermon Nature Reserve, as part of archaeological excavations led by the Archaeology Division of the Nature and Parks Authority, under the direction of Professors ...

---

(Oct 27 2020) - Punching Bag Post : Military Agreement Signed
WASH D.C. : Sec' of State Mike Pompeo & Defense Sec' Mark Esper will travel to New Delhi this week to engage in "2+2" talks with their Indian counterparts. The officials are expected to sign an intelligence-sharing agreement (known as BECA) that will grant India access to American map and satellite imagery.

---

(Oct 26 2020) - NY Post : New York Post endorses President Trump
NEW YORK : We can return to the explosive job creation, rising wages & general prosperity we had before the pandemic. We can have economic freedom & opportunity, and resist cancel culture & censorship. We can put 2020 behind us & make America great again, again. We can do all this if we make the right choice on Nov. 3.

---

(Oct 25 2020) - Borneo Post : Brunei's Prince Azim dies at age of 38
BANDAR SERI BEGAWAN : Brunei's Prince Haji 'Abdul 'Azim died on Sat at the age of 38, Xinhua News Agency reported. According to a statement from Brunei's Sultan's office, people & residents of Brunei are hereby required to fly the national flag at half-mast & begin a 7-day mourning period starting from Saturday.

---

(Oct 24 2020) - Denver Post : Surge in COVID-19 related scams
COLORADO : Securities regulators in Colorado & nationally are warning consumers about a rise in financial fraud in wake of the pandemic. "It's not surprising. Every crisis creates an opportunity for fraud," said Chris Perrin, counsel to the head of enforcement at FINRA, during the Colorado Financial Symposium held Friday.

---

(Oct 23 2020) - Jesuit Post : Discerning the Culture ...
WORLD : Do you know the real reason we can truly "find God in all things"? Because God is already there, seeking us before we ever realized we are seeking God. Does that mean God can be seeking us out even through the secular movies or TV shows we love to watch? That's right. Yet, our ability to find God in these films depends

---

(Oct 22 2020) - Wash Post : Sen' Judiciary Comm' approves Barrett
WASH D.C. : Judge Amy Coney Barrett moved one step closer to a seat on the Supreme Court as the Senate Judiciary Committee advanced her nomination with solely Republican support Thurs. Dem's boycotted the vote in protest of what they viewed as an illegitimate confirmation process. The vote was 12 to 0 ...
Estab. Jan 2008
---
Welcome to the newest on-line news service in the Porterville area. Our goal is to report the right news at the right time. In doing this, we believe that the community will get a greater sence of being connected.
---
The Right News @ The Right Time
---
Our second goal is to report above and beyond the main stream media.
---
Politically Inform and Educate
---
Our third goal is to politically inform and educate the voters and public at large.
---
A Conservative News Service
---
The Porterville Post is a Conservative on-line news service and when the Post makes a mistake in our reporting, we'll address it "Right Here" and if needed, with an appology. Please feel free to contact us with your comments or suggestions.
---
Writers | Columnists | Reporters
---
The Post - in the coming years - will be looking for new writers, columnists and reporters. We understand the need for new writers to have the chance of starting a new career and we'd like to offer a free internship at the Post.
---
---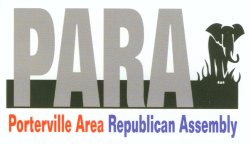 ---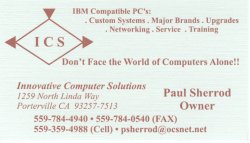 ---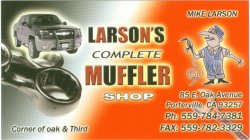 ---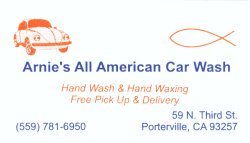 ---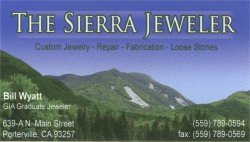 ---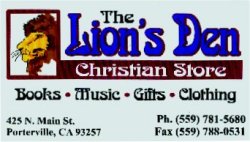 ---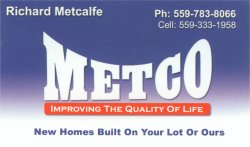 ---