The Porterville Post | On-Line News and Information | POST Papers
---
(Aug 02 2021) - Knottingham Post : Boris Johnson poised for U-turn
U.K. : P.M. Boris Johnson may be about to make a U-turn on moves to bring in an "amber watchlist" for countries which could descend from the amber to the red travel list. The Premier is said to favour a simplified set of guidelines for travellers to & from Britain & is keen to get the travel industry "moving again'.

---

(Aug 01 2021) - SCM Post : Cambodia to mix vaccine shots ???
CAMBODIA : Cambodia will begin offering a booster shot against Covid-19, switching between the AstraZeneca & Chinese Covid-19 vaccines in an effort to fight the spread of the coronavirus in the Southeast Asian country. PM Hun Sen, launching the vaccination campaign for 12-17 yrs old, said that the third dose ...

---

(Jul 31 2021) - Orissa Post : 12th round of military talks ...
NEW DELHI : The 12th round of top commanders-level talks between India & China are underway at Moldo on the Chinese side in the Ladakh region. The talks are happening after a gap of 3 months. Indian military delegates are discussing disengagement at friction areas like Hot Springs, Gogra & Depsang plains.

---

(Jul 30 2021) - Christian Post : Facebook hopes Churches will ???
WORLD : Calling faith communities the "best of Facebook," the social media giant's Chief Operating Officer Sheryl Sandberg said she's looking forward to the day when churches & other religious groups begin hosting services in virtual reality on the platform as many flocked to the service amid the pandemic to stay connected.

---

(Jul 29 2021) - National Post : Cubans brave sea to flee COVID
FLORIDA : Already in 2021, the U.S. has seen an 11-fold jump in desperate Cuban emigrants braving sharks, smugglers & tropical storms for a chance at a new life. Authorities are bracing for even more. On July 6, as Hurricane Elsa roared toward Florida, 5 Cuban men on a rickety, wooden boat went ashore ...

---

(Jul 28 2021) - Activist Post : Global Supply Chains at Risk !!!
U.S.A. : One of the ways the global cabal is attempting to implement The Great Reset and the Fourth Industrial Revolution is by putting global supply chains at risk to bring the economy to its knees. I warned about this looming threat in my article What the Future Portends: 10 Predictions for 2021 and Beyond.

---

(Jul 27 2021) - Yorkshire Post : Time for law change ... but
U.K. : Historically, laws have often been slow to change in a variety of areas, for example giving women the vote, whilst women are still struggling with gender pay gap differences & equality rights for workers & discrimination laws are still requiring further changes. But laws are often changed because people push for them

---

(Jul 26 2021) - Threat Post : Microsoft Rushes Fix ...
CALIFORNIA : Microsoft was quick to respond with a fix to an attack dubbed "PetitPotam" that could force remote Windows systems to reveal password hashes that could then be easily cracked. To thwart an attack, Microsoft recommends system administrators stop using the now deprecated Windows NT LAN Manager (NTLM).

---

(Jul 25 2021) - China Post : Unvaccinated may face restrictions ...
BERLIN : German Chancellor's chief of staff has warned that restrictions for unvaccinated people may be necessary if case numbers reach new heights in the coming months. But Helge Braun said in an interview with the newspaper Bild am Sonntag that he doesn't expect another coronavirus-related lockdown in Germany.

---

(Jul 24 2021) - Post South : COVID-19 cases explode across state
LOUISIANA : New cases of COVID-19 are exploding across Louisiana as the delta variant pushes case growth back to its Jan levels while more than 1,000 were hospitalized with COVID-19 for the first time in months. This week, Louisiana identified more than 12,200 new cases in just one week for the first time ...

---

(Jul 23 2021) - Salisbury Post : A year after removal ...
SALISBURY : A year after its removal, the "Fame" Confederate monument was placed in its new home - a historic cemetery overlooking Confederate burial sites on North Lee St. Until July 8, 2020, "Fame" was at the intersection of West Innes & Church streets for more than 100 yrs. Discussion of Fame's removal began ...

---

(Jul 22 2021) - Denver Post : AFL/CIO stops donations to Dem's
COLORADO : The Colorado AFL-CIO has decided to stop donating to the Colorado Dem' Party & committees that help elect Dem's to the General Assembly, what one expert said is a "rare step" for organized labor. The rift means a union that represents 130,000 Colorado workers & donates more than $100,000 every election year ...

---

(Jul 21 2021) - Goulburn Post : Lockdowns may be last straw ...
AUSTRALIA : Financial support from federal and state governments may not be enough for some businesses struggling through yet another lockdown. Independent economist Nicki Hutley has warned with half the population now in lockdown, it is inevitable jobs will be permanently lost and some businesses won't be able to keep going.

---

(Jul 20 2021) - Frontier Post : Nuclear Arms Control Talks ...
MOSCOW : Russia & the U.S. have agreed to hold their first round of nuclear strategic stability talks on July 28 in Geneva, the Kommersant newspaper reported on Tues. Kommersant has learned that talks on strategic stability between Russia & the U.S. will be held in Geneva. This will be the first such meeting ...

---

(Jul 19 2021) - Huff Post : Terrorist Released From Guantanamo
CUBA : Abdul Latif Nasser ― who was imprisoned without charge at Guantanamo Bay, for 19 yrs ― was transferred to his home country of Morocco Monday, making him the 1st detainee to be released by Joe Biden. Nasser was cleared for release back in 2016 & was expected to be sent home shortly after.

---

(Jul 18 2021) - Sunday Post : Contact tracing app disabled
SCOTLAND : A growing number of Scots are deactivating the mobile phone app that automatically asks them to isolate if they have been a close contact of a Covid carrier. Figures obtained by The Sunday Post show almost 14,000 deregistered Protect Scotland in the past 12 weeks, with numbers rising month on month.

---

(Jul 17 2021) - Saturday Evening Post : Unisphere
U.S.A. : There have always been things in the air that make living and breathing hard. We can't see them: wind and heartache, ragweed and grief. But they are there just the same. I was seven when I first began to understand that. I woke gasping one morning, and my worried mother hurried me to the doctor.

---

(Jul 16 2021) - Bangkok Post : Harsher Covid controls on horizon
BANGKOK : The Centre for Covid-19 Situation Admin' is looking at harsher controls to contain the spread of Covid-19 because some people & businesses continue to ignore existing measures. CCSA spokeswoman said on Fri that some people still broke the curfew & ban on gatherings in maximum & strict control zones ...

---

(Jul 15 2021) - Jakarta Post : Police arrest 4 over racist abuse
U.K. : Four people have been arrested over online racist abuse aimed at members of the England soccer team after Sunday's European Championship final, British police said Thurs. A specialist team is looking into the offensive comments, police said, after 3 Black players were targeted with racist abuse on social media ...

---

(Jul 14 2021) - India Post : Human rights abuses in Afghanistan
KABUL : The U.N. has expressed concern with the number of reported "serious human rights abuses" & violations alleged in communities most affected by the ongoing military offensive across the country. In a statement on Wed, U.N. Assistance Mission in Afghanistan said the reports of killing, ill-treatment & persecution.

---

(Jul 13 2021) - Patriot Post : Biden's 'Gun Violence' Deflection
WASH D.C. : With violent crime & murder rates spiking across America's big cities, Biden on Monday held a meeting with state & local leaders in an obvious bid to distance himself from the Democrats' indisputable embrace & promotion of the "defund the police" movement following the death of George Floyd last May.

---

(Jul 12 2021) - Wash Post : U.S. Afghan Commander steps down
KABUL : The top U.S. general in Afghanistan stepped down Monday, marking a symbolic end to 20 years of American military involvement here — and coming as an ascendant Taliban threatens to topple the central government. Army Gen. Austin "Scott" Miller, who has overseen the war effort for nearly three years ...

---

(Jul 11 2021) - Activist Post : Transhumanism & Technocracy
NWO : Technocracy is to the transformation of society as Transhumanism is to the transformation of the human condition of people who would live in that society. Both are underpinned by a religious belief known as Scientism that says that science is a god & that scientists, engineers & technologists are the priesthood

---

(Jul 10 2021) - Daily Post : One dead, scores injured ...
BENUE : A resident of Ugbokpo community in Apa Local Govt Area of Benue State has been shot dead following a clash between rival cult groups in the area. DAILY POST gathered that the incident happened when the Black Axe cult was celebrating the "7/7 Confraternity Day" which is observed annually across the country.

---

(Jul 09 2021) - Maravi Post : Sec/Gen welcomes Ethiopia's pledge ...
ETHIOPIA : "The Secretary-General welcomed the P.M.'s assurances that the Gov't of Ethiopia will facilitate immediate access to Tigray for humanitarian organizations, as well as the P.M.'s commitment that essential basic services, including power & communications, will resume swiftly," said the UN Spokesperson.

---

(Jul 08 2021) - Richardson Post : How these Hoaxes are Related
NWO : Tying it all together - in one book - and I hope that you'll read it. This is the culmination of a lifetime of study on how our world got to this dangerous state—and each time I delved into its darkest corners—it was the same sordid group behind the evil. Being born just after the world's bloodiest conflict ...

---

(Jul 07 2021) - Nagaland Post : Haitian President Assassinated ...
PORT-AU-PRINCE : Haitian President Jovenel Moise was assassinated in an attack on his private residence, the country's interim prime minister said in a statement Wed., calling it a "hateful, inhumane & barbaric act." First Lady Martine Moise was hospitalised following the overnight attack, interim Premier said.

---

(Jul 06 2021) - Borneo Post : Tracking Escaped Quarantine Patient
KUCHING : The police are currently tracking a female Covid-19 patient for escaping her quarantine at Kolej Sains Kesihatan Bersekutu here. The patient, Rozila Mohd Jaya, is 31 years old and hails from Kampung Semariang here. Padawan deputy police chief DSP Lim Jaw Shyong confirmed the matter when contacted.

---

(Jul 05 2021) - N.Y. Post : Harris : A real-life bumbling 'Veep'
WASH D.C. : Joe Biden has a problem, and her name is Kamala Harris. The vice president has become a comic figure in today's Washington — a politician given to missteps and unforced errors who inspires neither loyalty nor trust within her inner circle. She might have been Biden's safest pick for a running mate.

---

(Jul 04 2021) - Patriot Post : Celebrating America's Birthday
AMERICA : Independence Day is the appropriate day to celebrate America's birthday because it was on this day that the final text of the Declaration of Independence, the document outlining our nation's ideals and aspirations, was approved by the Continental Congress (the actual signing would come a month later).

---

(Jul 03 2021) - Latin Post : 2 Men Found 'Crucified' in Mexico
MEXICO : Bodies continue to pile up as the fight over turf between rival gangs the Jalisco Cartel & Sinaloa Cartel in Mexico's Zacatecas state carries on. Alejandro Tello said the fierce fight for the control of territory had placed the state in a grave security crisis with opposing Mexican drug cartels as the protagonists ...

---

(Jul 02 2021) - Activist Post : 5G for Location Intelligence ...
WORLD : Opposition to 5G deployment is worldwide. Cities and entire countries have been taking action to ban, delay, halt, and limit installation AS WELL AS issue moratoriums. Since 2017, doctors and scientists have been asking for moratoriums on Earth and in space. The majority of scientists oppose deployment.

---

(Jul 01 2021) - Jerusalem Post : Netanyahu calls for 3rd vaccine
ISRAEL : After praising the success of his vaccination campaign, Netanyahu said that he had spoken to "some of the best experts in the world" and he believes "that the third vaccine should be given to the adult population (50 and over) in early August in order to complete the task by the end of September."

---

(Jun 30 2021) - Post & Email : Tale of Two Kingdoms
U.S.A. : Is your pastor preaching on politics? The Johnson Amendment (tax code) has muzzled pulpits for half a century & a Christian legal society tried to recruit clergymen to provoke a constitutional challenge. The IRS hasn't taken the bait. Trump promised to remove the muzzle but failed to get congressional action.

---

(Jun 29 2021) - Copenhagen Post : Hackers had access to bank
DENMARK : For 7 months hackers have been able to bypass Nationalbanken's IT system. According to Version2, the breach happened in the wake of the global SolarWinds-cyberattack in Dec 2020. It appears that Nationalbanken has only been affected by a so-called stage 1-compromise, which means that a stump of code ...
Estab. Jan 2008
---
Welcome to the newest on-line news service in the Porterville area. Our goal is to report the right news at the right time. In doing this, we believe that the community will get a greater sence of being connected.
---
The Right News @ The Right Time
---
Our second goal is to report above and beyond the main stream media.
---
Politically Inform and Educate
---
Our third goal is to politically inform and educate the voters and public at large.
---
A Conservative News Service
---
The Porterville Post is a Conservative on-line news service and when the Post makes a mistake in our reporting, we'll address it "Right Here" and if needed, with an appology. Please feel free to contact us with your comments or suggestions.
---
Writers | Columnists | Reporters
---
The Post - in the coming years - will be looking for new writers, columnists and reporters. We understand the need for new writers to have the chance of starting a new career and we'd like to offer a free internship at the Post.
---
---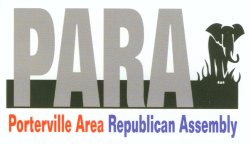 ---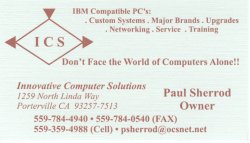 ---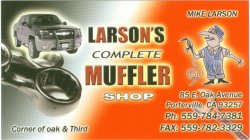 ---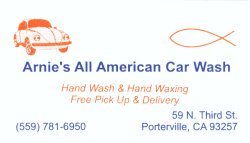 ---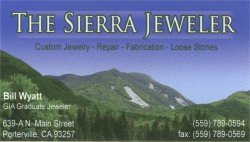 ---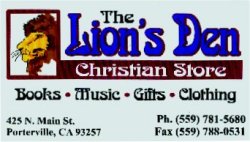 ---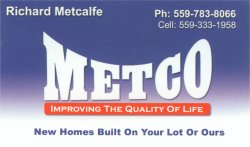 ---