The Porterville Post | On-Line News and Information | POST Papers
---
(May 21 2017) - Christian Post : Which Christians Fight Online
U.S.A. -- Verbal fights on the Internet are common, be it comment sections or social media posts. Do Christians also fight online? Does one denomination argue more than the others? And why? To answer these questions, the Barna Group conducted a survey, and here's what it discovered. When U.S. adults were asked ...

---

(May 20 2017) - Punching Bag Post : China's Belt & Road Initiative
CHINA -- This last Sunday, President Xi Jinping hosted 28 heads of state at a two-day summit in Beijing focusing on China's Belt & Road Initiative. China's planning to bring back the "Silk Road" to better connect Europe & Asia with more direct trade routes. The project is expected to cost $1.4 trillion and ...

---

(May 19 2017) - Kathmandu Post : Longest Parliament session ...
NEW DELHI -- The House session that commenced on May 3 last year came to an end on Thursday midnight after 381 days, becoming the longest session ever in the country. The new session will start on Monday. Speaker Onasari Gharti informed the House about President Bhandari's order ... to prorogue the session.

---

(May 18 2017) - Jesuit Post : Better Culture of Sex On Campus
SAN DIEGO -- It's a classic "he said/she said" scenario: John Doe and Jane Roe were a brief college couple at the University of California, San Diego, and had engaged in sexual activity one Friday night after drinking at a party. But after breaking up, she says that it was rape, while he claims that it was consensual.

---

(May 17 2017) - Huff Post : Putin Denies Classified Info Shared
RUSSIA -- President Putin said Wednesday that President Trump had not passed on any secrets to Russian FM Sergei Lavrov during a meeting in Washington last week & he could prove it. Speaking at a news conference in Italy, Putin quipped that Lavrov was remiss for not passing on what he believed were non-existent secrets.

---

(May 16 2017) - Post South : Info shared by Trump ... 'appropriate'
WASH D.C. -- President Trump's national security adviser says info that president shared with the Russians was wholly appropriate & based on open source reporting. H.R. McMaster, says Trump's revelation "in no way" compromised intelligence sources & methods. McMcaster did not deny that Trump discussed classified info.

---

(May 15 2017) - Salisbury Post : Supreme Court rejects appeal ...
WASH D.C. -- The Supreme Court on Monday rejected an appeal to reinstate No. Carolina's voter ID law, which a lower court said targeted African-Americans "with almost surgical precision." The justices left in place the lower court ruling striking down the law's photo ID requirement & reduction in early voting.

---

(May 14 2017) - Palm Beach Post : Questions about Uber safety
WEST PALM BEACH -- In the days after an Uber driver was arrested for allegedly raping one of his riders in Jupiter, many have had questions about the service's safety. On May 7, Jupiter police arrested Gary Kitchings, 57, on charges of kidnapping, burglary & sexual battery after a 37-year-old woman reported ...

---

(May 13 2017) - First Post : Kidnapped, gangraped & murdered
INDIA -- Amid alarming rise in crimes against women, a shocking case of gangrape in Rohtak emerged after a mutilated body of a 23-yr-old woman was found. The Haryana police discovered the body on Tuesday and sent it for post-mortem. Stray dogs had bitten away the victim's face & lower portion of her body ...

---

(May 12 2017) - Wash Post : WH Ending Press Briefings ???
WHITE HOUSE -- President Trump threatened Friday morning to end White House press briefings, arguing that "it is not possible" for his staff to speak with "perfect accuracy" to the American public. Trump's comments come after his description of his decision to fire FBI Director Comey in an NBC News interview ...

---

(May 11 2017) - Patriot Post : Facebook Empire Strikes Back
U.S.A. -- You've probably noticed a lot less of what matters to you in your news feed and a lot more of what matters to Facebook. When it comes to the news, the media's agenda isn't revealed simply by "how" a story is covered but by "what" stories are covered. When it comes to social media, the same standard applies.

---

(May 10 2017) - Borneo Post : Governor jailed for blasphemy
JAKARTA -- Jakarta's Christian governor was sentenced to 2 years in jail for blasphemy, a harsher-than-expected ruling that critics fear will embolden hardline Islamist forces to challenge secularism in Indonesia. Yesterday's guilty verdict comes amid concern about the growing influence of Islamist groups ...

---

(May 09 2017) - Threat Post : Emergency Microsoft Malware Patch
U.S.A. -- Microsoft made quick work of what 2 prominent Google researchers called the worst Windows vulnerability in recent memory, releasing an emergency patch Monday night, 48 hrs after Google's private disclosure was made. The mystery zero day was in its Malware Protection Engine running in most of their antimalware ...

---

(May 08 2017) - Conservative Post : Huma Emails Confirm ...
D.C. SWAMP -- Wikileaks is about to confirm the story that The Common Sense Show told 4 yrs ago in that Ambassador Stevens was set up to die because his stories of gun-running, child trafficking & drug-running for the CIA in order to promote regime change in Libya using terrorists funded by these illegal activities,

---

(May 07 2017) - NY Post : Trump calls out 'fake media' ... AGAIN
WHITE HOUSE -- President Trump hit out at the press on Twitter Sunday, accusing the "fake media" of unfair bias & failing to question Democrats about their dealings with Russia. "When will the Fake Media ask about the Dems dealings with Russia & why the DNC wouldn't allow the FBI to check their server or investigate?"

---

(May 06 2017) - Saturday Evening Post : War Rations 75 Yrs Ago
U.S.A. -- Life in America lost some of its sweetness in May of 1942. Not only was the country facing war with powerful enemies, but Americans had to cut their sugar consumption in 1/2. The U.S. no longer had access to the countries that had provided most of our sugar. Much of the supply was used by the War Department ...

---

(May 05 2017) - Goulburn Post : Spy back-up generators failed
AUSTRAILIA -- Back-up electricity failed at Australia's electronic spy agency that prevents national cyber attacks when a cable fault cut off energy supply in Jan, the Defence Dept revealed. Defence officials told a parliamentary inquiry hearing the Australian Signals Directorate lost electricity from ActewAGL ...

---

(May 04 2017) - Bristol Post : Prince Philip to stand down ...
LONDON -- After much speculation following the announcement of staff meeting at Buckingham Palace it has been confirmed HRH Prince Philip will be stepping down from public engagements. In a statement released to the media it was confirmed the Duke of Edinburgh would honour previously scheduled public engagements ...

---

(May 03 2017) - Activist Post : False Flag Coming In Syria ???
SYRIA -- There are now new developments in Syria which could be heralding yet another false flag chemical weapons attack that would be blamed on the Syrian govt. Both Iranian FARS News agency & a number of independent journalists inside Syria are reporting movement of the notorious terrorist support group ...

---

(May 02 2017) - SCM Post : China demands immediate halt ...
CHINA -- China demanded an immediate halt to a controversial US missile shield hours after Washington announced that the defence system was now operational in South Korea. Washington & Seoul agreed to the Terminal High Altitude Area Defence (THAAD) battery deployment in the wake of North Korean missile tests.

---

(May 01 2017) - Denver Post : SCOTUS : Cities can sue banks ...
WASH D.C. -- The SCOTUS ruled that cities may sue banks under the federal anti-discrimination in housing law but said those lawsuits must tie claims about predatory lending practices among minority customers directly to declines in property taxes. The justices' 5-3 ruling partly validated a novel approach ...

---

(Apr 30 2017) - Frontier Post : PM calls special meeting of aides ...
LAHORE -- PM Nawaz Sharif has summoned a special meeting of close aides in Lahore on Sunday to discuss the prevailing national political situation. According to sources, issues related to the Dawn Leaks inquiry report would also be discussed, which the PM would chair to deliberate upon the situation ...

---

(Apr 29 2017) - Greece Post : TRUMP AT 100 DAYS ...
WASH D.C. -- Over the course of his 100 days in office, President Donald Trump has been startlingly candid about his public education in the ways of Washington and the world. He's been blocked by the courts and befuddled by a divided Republican Party that's running Congress, and his first months on the job ...

---

(Apr 28 2017) - Jerusalem Post : Outrage over German FM's ...
ISRAEL -- German FM Sigmar Gabriel came under fire from the Simon Wiesenthal Center & German NGOs on Friday for his alleged trivialization of Holocaust, in which he wrote that Jewish victims & social democrats were equal victims of the Nazis. Gabriel wrote in an article in the Frankfurter Rundschau daily that ...

---

(Apr 27 2017) - China Post : Chinese launches aircraft carrier
BEIJING -- China has launched its 1st aircraft carrier built entirely on its own, in a demonstration of the growing technical sophistication of its defense industries & determination to safeguard its maritime territorial claims & crucial trade routes. The 50,000-ton carrier was towed from its dockyard just after 9 a.m.

---

(Apr 26 2017) - Sunday Post : Would you go cash-free ?
U.K. -- Britons are more reluctant than their European counterparts to move to a "cashless society", a survey has found. A third (34%) of Europeans would go cash-free if given the choice, according to the ING International Survey Mobile Banking 2017. But people in the UK were the most reluctant to give up cash ...

---

(Apr 25 2017) - Minnesota Post : Two abortion-related bills passed
MINNESOTA -- They might as well take another run at Voter ID & marriage while they're at it. Says Tim Pugmire at MPR, "The Republican-controlled Minnesota House passed a pair of abortion-related measures Monday that DFL Gov. Mark Dayton has threatened to veto. One bill would prohibit the funding of abortions ...

---

(Apr 24 2017) - National Post : Breakthrough for Le Pen ...
PARIS -- The crusading French politician Marine Le Pen hates being called a far-right leader. She says if voters endorse her harsh anti-immigration plans, that means she is a centrist. After her breakthrough Sunday in the first round of France's presidential elections, Le Pen will put that view to the test.

---

(Apr 22 2017) - Pittsburgh Post : Trump to speak next Saturday
PENNSYLVANIA -- President Donald Trump will bring his next rally to Pennsylvania when he appears next Saturday at the Pennsylvania Farm Show Complex & Expo Center in Harrisburg. Michael Glassner, a spokesman for Mr. Trump's re-election campaign, said the rally will be held at 7:30 p.m. Doors will open at 4:30 p.m.

---

(Apr 21 2017) - BRICS Post : Analysis: Trump ups pressure on Iran
WASH D.C. -- In less than two weeks, the Trump administration has done an about face moving from focusing on domestic issues to aggressively posturing itself in the midst of foreign policy flare-ups. While tensions with N. Korea may have tempered down, the White House is determined to fulfill a campaign promise

---

(Apr 20 2017) - Financial Post : 15% tax on foreign buyers
CANADA -- The Ontario govt moved forward Thursday with initiatives to rein in the housing market in & around its largest city, announcing 16 new measures including a 15% tax on foreign buyers & expanded rent control rules. The rent control measures, which apply province-wide, were met with threats from developers ...

---

(Apr 19 2017) - Bangkok Post : Killer Hated White People
FRESNO -- A gunman with an apparent dislike of white people & government killed 3 people in downtown Fresno on Tuesday, before he was taken into custody while shouting "Allahu Akhbar", police said. Authorities say the man accused of shooting and killing three people in central California fired 16 rounds in one minute.

---

(Apr 18 2017) - Jakarta Post : Indonesia to ratify EEZ agreement
INDONESIA -- The govt and the House of Representatives are set to ratify a historic maritime agreement pertaining to an exclusive economic zone (EEZ) between Indonesia & the Philippines to safeguard the 2 countries' maritime security from threats such as the Abu Sayyaf group. The maritime deal, signed in 2014 ...

---

(Apr 17 2017) - Greanville Post : Behind N.K. Nuclear Provocations
NORTH KOREA -- President Trump was having dinner at Mar-a-Lago with Japanese Prime Minister Shinzo Abe on Feb 11 when a message arrived mid-meal, courtesy of Pyongyang: N. Korea had just tested a new, solid-fuel, intermediate-range ballistic missile, fired from a mobile - and therefore hard-to-detect - launcher.

---

(Apr 16 2017) - Internet Post : WH inhabited by Israeli settlers
WHITE HOUSE -- A senior member of the PLO has denounced the pro-Israeli policy adopted by the administration of US President Donald Trump, saying the White House is now inhabited by Israeli settlers. Hanan Ashrawi, a PLO executive committee member, said on Saturday that Israel's far-right stance dominates the US govt.
Estab. Jan 2008
---
Welcome to the newest on-line news service in the Porterville area. Our goal is to report the right news at the right time. In doing this, we believe that the community will get a greater sence of being connected.
---
The Right News @ The Right Time
---
Our second goal is to report above and beyond the main stream media.
---
Politically Inform and Educate
---
Our third goal is to politically inform and educate the voters and public at large.
---
A Conservative News Service
---
The Porterville Post is a Conservative on-line news service and when the Post makes a mistake in our reporting, we'll address it "Right Here" and if needed, with an appology. Please feel free to contact us with your comments or suggestions.
---
Writers | Columnists | Reporters
---
The Post - in the coming years - will be looking for new writers, columnists and reporters. We understand the need for new writers to have the chance of starting a new career and we'd like to offer a free internship at the Post.
---
---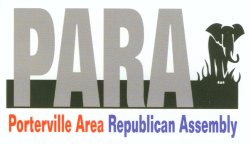 ---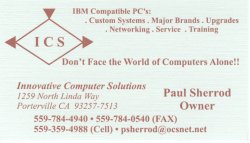 ---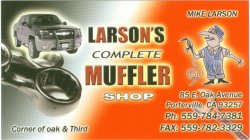 ---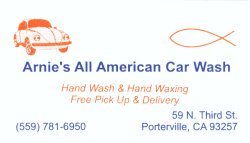 ---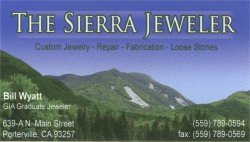 ---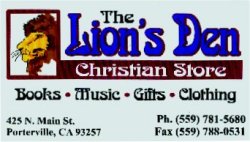 ---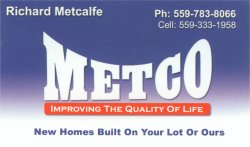 ---