The Porterville Post | On-Line News and Information | POST Papers
---
(Feb 21 2019) - Charlotte Post : Black History losing relevance ???
U.S.A. -- Feb is Black History Month. I am a legitimate senior citizen & I can remember when this month of extolling the greatness of our people started out as a week. The person most associated with the beginning of black history is Carter G. Woodson. The records indicate that he was a scholar & that he studied our history.

---

(Feb 20 2019) - Patriot Post : The Coup Co-Conspirators
WASH D.C. -- Disgraced former FBI Deputy Director Andrew McCabe, who became acting director after Trump fired his disgraced mentor & boss, James Comey, is doing a masterful job promoting his new book, The Threat. Last weekend, he launched the book tour with a "60 Minutes" interview ... since his own firing.

---

(Feb 19 2019) - Dover Post : Bump stock-equipped AR-15 confiscated
DOVER -- Police have arrested 45-year-old Joseph Carter after a search turned up an AR-15 rifle equipped with a bump stock. Department spokesman Mark Hoffman said detectives from the Drugs, Vice & Organized Crime unit got a tip that Carter had the illegally equipped weapon at a home in the 400 block of New Castle Ave.

---

(Feb 18 2019) - Orissa Post : Pulwama: JeM commander killed
SRINAGAR -- 2 Jaish terrorists, including a Pakistani commander of the group being investigated for his role in the Feb 14 CRPF bombing & an Army major were among the 7 people killed in an encounter in Jammu & Kashmir's Pulwama district Monday, officials said. At least 6 security personnel were injured in the gun battle.

---

(Feb 17 2019) - Kyiv Post : Poroshenko calls for international unity
GERMANY -- Ukrainian President Petro Poroshenko used his time at the Munich Security Conference to rally the international community for stronger unified actions against Russia on Feb. 16. In a meeting the same day, U.S. Vice President Mike Pence told Poroshenko that the United States strongly supports Ukraine.

---

(Feb 16 2019) - Saturday Evening Post : Same-Sex Marriage and ...
SAN FRANCISCO -- 15 years ago, Mayor Gavin Newsom directed the city-county clerk to issue same-sex marriage licenses in San Francisco. What followed changed the country forever. It's easy to think of individuals committing acts of civil obedience. But it's harder to think a city creates civil disobedience.

---

(Feb 15 2019) - BRICS Post : Russia : No new Syria offensive
RUSSIA -- The leaders of Iran, Russia & Turkey have signed a 17-point final communique outlining their trilateral approach to stabilizing Syria but Moscow says there will be no new offensive in the north. Presidents Rouhani, Putin & Erdogan said they were committed to "the sovereignty, independence, unity ..."

---

(Feb 14 2019) - Prairie Post : Can Canadians afford Liberal govts?
CANADA -- Given one expensive mess after the other in Ontario and B.C. and the blown billions in Ottawa; I doubt it. One would think the repetitive, ubiquitous, oppressing behaviour should be a clue toward failed expectations for the less than 40% of Canadians who voted them into power, which they handle so poorly.

---

(Feb 13 2019) - SCM Post : Think smarter & carry a bigger stick
CALIFORNIA -- The U.S. must change course & compete smarter with China rather than sever ties between the world's two biggest economies, a group of prominent American China-watchers & former US officials have warned. The warning was contained in a report released Tuesday by a task force led by Orville Schell ...

---

(Feb 12 2019) - Denver Post : Bill tying Colorado's electoral votes
COLORADO -- The Colorado House is taking up a bill this week that would change how the country elects the president - if other states get on board. The bill, passed by the Senate 19-16 last month, would add Colorado to a growing list of states that have pledged to give their Electoral College votes to whomever wins ...

---

(Feb 11 2019) - Activist Post : Bill to Remove Income Tax from ???
WASH D.C. -- The battle to end taxation of constitutional money has reached the federal level as U.S. Rep' Alex Mooney (R-WV) today re-introduced sound money legislation to remove all federal income taxation from gold & silver coins & bullion. The Monetary Metals Tax Neutrality Act (H.R. 1089) backed by ...

---

(Feb 09 2019) - Baghdad Post : Police arrest ISIS financier ...
IRAQ -- A security force on Friday arrested a financier of ISIS terrorist group in the West Bank of Mosul, according to security media center. The arrested terrorist had been funding ISIS by smuggling oil & its derivatives, adding that an arrest warrant has been issued against him earlier over terrorism charges.

---

(Feb 08 2019) - Phnom Phenh Post : Why VN for Trump-Kim meet?
VIETNAM -- Communist-run but with capitalist leanings, and a friend to both the US and North Korea, Vietnam will host the next summit between US President Donald Trump and North Korean leader Kim Jong-un from February 27-28. Like North Korea, Vietnam was once locked in a bloody and bitter war with the United States.

---

(Feb 07 2019) - Forney Post : Texas' Voter Reg' Consistent
TEXAS -- A legal team from Attorney Gen' Ken Paxton's office vigorously defended Texas' voter registration procedures during oral arguments before the U.S. Court of Appeals for the 5th Circuit. They demonstrated that Texas' registration process is consistent with the National Voter Registration Act (NVRA) and ...

---

(Feb 06 2019) - China Post : Moscow faces 300 bomb threats ...
MOSCOW -- Russian news reports say that a flurry of fake bomb calls has prompted the evacuation of tens of thousands. The Interfax news agency said the city's emergency services received nearly 300 bomb threats Tuesday, resulting in the evacuation of about 50,000 people. The state RIA Novosti news agency said ...

---

(Feb 05 2019) - Jerusalem Post : Iran vows to 'teach Israel a lesson'
LONDON -- Iran warned Israel on Tuesday of a "firm & appropriate" response if it continued attacking targets in Syria, where Tehran has backed President Assad & his forces in their nearly 8-Year War against rebels & militants. Israel, which views Iran as its biggest security threat, has repeatedly attacked Iranian targets

---

(Feb 04 2019) - Conservative Post : $100 Bln for Slavery Reparations
LOS ANGELES -- Author Marriane Williamson told CNN she wants to give $100 billion for slavery reparations. "We need someone to articulate what's happening, the deeper levels of moral dysfunction," Williamson said. "I have had a 35-yr career in naming & transforming those dynamics. That's my qualification for president"

---

(Feb 03 2019) - Sunday Post : Scotland's FBI torched files ...
SCOTLAND -- Two senior police officers who led a crime-fighting force announced their retirement last week as a court judgement revealed mismanagement and cover-up at the elite agency. Police Scotland's Deputy Chief Constable Johnny Gwynne and Stephen Whitelock, lead investigator at the HM Inspectorate of Constabulary,

---

(Feb 02 2019) - Palm Beach Post : Trump in Palm Beach ...
FLORIDA -- President Trump ended the longest golf drought of his presidency in legendary fashion on Saturday by playing on his Jupiter course with Jack Nicklaus & Tiger Woods — the two most prolific tournament winners in golf history who rarely play together. Trump, who arrived in Palm Beach on Friday evening ...

---

(Feb 01 2019) - Nagaland Post : US suspends missile treaty ...
WASH D.C. -- The United States will suspend compliance with the Intermediate-range Nuclear Forces Treaty with Russia on Saturday & formally withdraw in 6 months if Moscow does not end its alleged violation of the pact, Secretary of State Mike Pompeo said on Friday. The U.S. would reconsider its withdrawal if ...

---

(Jan 31 2019) - Bangkok Post : Twitter vague on Thai elections
THAILAND -- Twitter says it is committed to preventing misinformation in elections around the world, but offers sparse details on specific elections like Thailand's. "Twitter deeply respects the integrity of the election process, which is a cornerstone for all democracies," said a Twitter spokesperson.

---

(Jan 30 2019) - Paradise Post : Solar & wind projects at risk ?
CALIFORNIA -- California has the most far-reaching renewable energy laws in U.S. But with the bankruptcy filing Tues by the state's biggest electric utility, PG&E, major questions are arising whether California will be able to meet its ambitious targets for solar, wind & other types of green electricity in the years ahead.

---

(Jan 29 2019) - Kathmandu Post : Industrialists go on warpath ...
NEPAL -- Industrialists in the eastern region upset by high interest rates charged by banks on loans have announced launching a stern protest against the govt & central bank. The protest programme revealed by factory owners based in the Morang Industrial Corridor includes actions ranging from picketing the regional office

---

(Jan 28 2019) - Post Crescent : Bitterly cold expected in Wisconsin
WISCONSIN -- What's being billed as a once-in-a-generation deep freeze will hit Wisconsin Tuesday night through Friday morning, bringing dangerously low temperatures and wind chills that haven't been seen in a couple of decades. Sure, it gets cold in Wisconsin, but not this cold. Temperatures will plummet ...

---

(Jan 27 2019) - Gwinnett Daily Post : Starbucks CEO for Pres'
WASH D.C. -- Former Starbucks CEO Howard Schultz said on Sunday he is seriously considering running for president as a "centrist independent" in 2020. "We're living at a most fragile time," Schultz told "60 Minutes" interview. "Not only the fact that this President is not qualified to be the president, but ...

---

(Jan 26 2019) - Punching Bag Post : Trump opens government ...
U.S.A. -- Trump's decision to end the shutdown has been greeted by many as a cave ... a surrender ... a capitulation. He seems to have agreed to bring the federal workers back to their jobs - and get them brought up to date in their wages - without funding for the wall. His decision has been greeted ...

---

(Jan 25 2019) - Post Review : Life Turned Around
MAIN -- Brian Cole is no stranger to bullying. In the town he grew up in, the elementary school and high school were next to each other with a tree line in between. When he was 10 years old a couple of high schoolers who were smoking in the tree line called him over and gave him a cigarette.

---

(Jan 24 2019) - N.Y. Post : Native American activist has criminal rec'
KENTUCKY -- Native American activist Nathan Phillips, whose confrontation with a Kentucky high student went viral last week, has a criminal record, including assault & escape from prison. The 64-yr-old Omaha Nation elder was captured on video facing off against a group of students from Covington Catholic High ...

---

(Jan 23 2019) - National Post : Who are the Black Hebrew Israelites?
U.S.A. -- The group of 6 African American men with thick beards & long robes are members of the Black Hebrew Israelites, a group that white supremacists in the U.S. call their "black counterparts". The SPLC says the black supremacist wing of the group is guilty of racism towards white people, anti-Semitism & homophobia.

---

(Jan 22 2019) - Post Searchlight : Biodegradable Water Bottles ...
U.S.A. -- Nestlé & Danimer Scientific, a leading developer & manufacturer of biodegradable plastic products, today announced a global partnership to develop biodegradable bottles. Nestlé & Danimer Scientific will collaborate to design & manufacture bio-based resins for Nestlé's water business using ...

---

(Jan 21 2019) - Seattle Post : Dem's decry Schultz idea to run ...
SEATTLE -- The possibility that former Starbucks CEO Howard Schultz might launch an independent run for the presidency is not playing well with Dem's in his home state. "I have two words for Howard Schultz on a potential run as an independent: Just. Don't," said Tina Podlodowski, chairwoman of the Washington Democratic Party

---

(Jan 20 2019) - Maravi Post : DCN Africa condemns killing ...
GHANA -- Digital Communication Network (DCN), a platform of journalists & digital communicators in Africa has condemned the assassination of a Ghanaian investigative journalist, Ahmed Husein & the internet shutdown in Zimbabwe. In a statement released Thursday, DCN says the 2 incidents are human rights violations.

---

(Jan 19 2019) - Christian Post : Abortion is at 'tipping point' ...
WASH D.C. -- The decadeslong cause to defend the unborn is nearing the "tipping point" in society and in govt, longtime pro-life leaders & legislators say. "For the first time in my adult life I can see the light at the end of the tunnel on the issue of life," said Penny Nance, president of Concerned Women for America,"

---

(Jan 18 2019) - Threat Post : Critical, Unpatched Cisco Flaw ...
U.S.A. -- A critical & unpatched vulnerability in the widely deployed Cisco Small Business Switch software leaves the door open to remote, unauthenticated attackers gaining full administrative control over the device & therefore the network. Cisco Small Business Switches were developed for small office & home office,

---

(Jan 17 2019) - Wash Post : Trump Cancels Nancy's Trip
WASH D.C. -- Trump told Pelosi on Thursday that he was postponing an unannounced trip of hers to Afghanistan, Belgium & Egypt - which he called a "7-day excursion" - because of the federal govt shutdown. "In light of the 800,000 great American workers not receiving pay, I'm sure that you'd agree that postponing this ..."

---

(Jan 16 2019) - Jakarta Post : Total lunar eclipse last until 2022
AMERICA -- People in North & South America, a large part of Europe & Africa may get a glimpse of a total lunar eclipse overnight from Jan 20 to 21, the last one 'til 2022. For those in Europe & Africa, the total eclipse will unfold shortly before sunrise. The full Moon will be in Earth's shadow from 03:34 - 06:51 GMT.
Estab. Jan 2008
---
Welcome to the newest on-line news service in the Porterville area. Our goal is to report the right news at the right time. In doing this, we believe that the community will get a greater sence of being connected.
---
The Right News @ The Right Time
---
Our second goal is to report above and beyond the main stream media.
---
Politically Inform and Educate
---
Our third goal is to politically inform and educate the voters and public at large.
---
A Conservative News Service
---
The Porterville Post is a Conservative on-line news service and when the Post makes a mistake in our reporting, we'll address it "Right Here" and if needed, with an appology. Please feel free to contact us with your comments or suggestions.
---
Writers | Columnists | Reporters
---
The Post - in the coming years - will be looking for new writers, columnists and reporters. We understand the need for new writers to have the chance of starting a new career and we'd like to offer a free internship at the Post.
---
---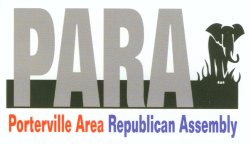 ---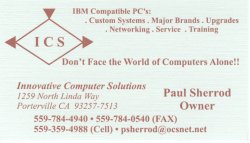 ---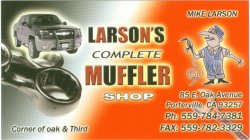 ---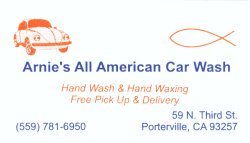 ---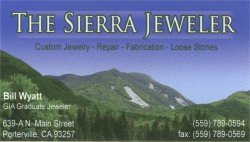 ---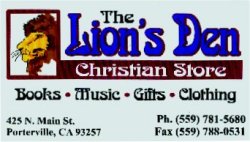 ---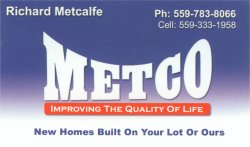 ---