The Porterville Post | On-Line News and Information | POST Papers
---
(Oct 17 2017) - Wash Post : Drug Czar Nominee Withdraws
WASH D.C. -- President Trump said Tuesday that his nominee to be the nation's drug czar is withdrawing from consideration for the job. Rep. Tom Marino (R-Pa.) was under fire in the wake of revelations in a Washington Post/"60 Minutes" investigation that the lawmaker helped steer legislation in Congress ...

---

(Oct 16 2017) - Kathmandu Post : 88 kg gold smuggling case
NEPAL -- A police team deployed from Metropolitan Police Crime Division has arrested an alleged mastermind behind the 88 kg gold smuggling case from Swayambhu of the Capital on Monday. The suspect has been identified as Man Bahadur Tamang of Rasuwa. He is in the name list under proportional representation ...

---

(Oct 15 2017) - First Post : Court Bans Fire Cracker Sales
INDIA -- For many years in the late 80s & early 90s, I used to work at our family textiles business. The factory was in Ankleshwar, an industrial estate about an hour's train ride from my home in Surat. I'd usually go to the factory in the afternoon & return in the late evening. The business didn't do that well.

---

(Oct 14 2017) - Patriot Post : Trump Attacks on Multiple Fronts
WASH D.C. -- After one of the most brutal campaigns in modern American history & months of constants attacks by Soros-funded groups, big media & weak-kneed establishment swamp creatures, Donald Trump could be forgiven for running up the white flag. Thank God that's not who he is. This week the president launched multiple attacks against Obama's radical legacy.

---

(Oct 13 2017) - Conservative Daily Post : Muslim Parents Arrested ...
TEXAS -- Most parents want their children to grow up to be successful members of society. For some, this means dreaming of a son becoming a doctor or a lawyer. For one family in Texas, their sons turned their future upside down as they joined ISIS. This leap into the unknown would probably scare most parents ...

---

(Oct 12 2017) - Huffington Post : Trump yanking FEMA Responders ?
WHITE HOUSE -- President Trump threatened to withdraw federal aid from Puerto Rico as the U.S. territory continues struggling to recover from back-to-back hurricanes. In a series of tweets, Trump quoted conservative journalist Sharyl Attkison blaming Puerto Rico for its festering financial crisis ...

---

(Oct 11 2017) - Threat Post : Password Prompts Ripe for Abuse
U.S.A. -- Apple's policy to repeatedly ask users for their iTunes password needlessly exposes iOS device owners to possible phishing attacks, according a mobile app developer Felix Krause. Krause's beef is that too often & seemingly at random times, popups deliver a dialogue box for users to enter their Apple ID.

---

(Oct 10 2017) - PB Post : Google, How do you rob a bank?
FLORIDA -- It's not always a good idea to follow advice you find on the Internet, as one Florida man found out this week. When William Joe Johnson ran short of cash, he simply Googled "how to rob a bank," he later told police. Apparently the expert tips were not enough to keep him from getting caught.

---

(Oct 09 2017) - Minnesota Post : When natural disaster strikes
AMERICA -- When a natural disaster strikes, the public quickly becomes aware that people with serious physical ailments like diabetes or kidney disease need access to the medications or treatments that keep them alive. But little gets reported about another urgent medical concern: People with serious mental illnesses ...

---

(Oct 08 2017) - Fredericks Post : 95 fallen firefighters honored
EMMITSBURG -- "We only need to look back over the past few weeks to witness the tremendous contributions of firefighters called to respond to hurricanes, tragic events in Las Vegas as well as the wildfires burning across the western U.S.," said Dr. Don Wright, acting secretary of the U.S. Department of HHS ...

---

(Oct 07 2017) - Saturday Evening Post : Leave it to Beaver Turns 60
AMERICA -- The TV show that has become synonymous with idyllic American life first aired 60 yrs ago today. Leave it to Beaver started with an episode titled "Beaver Gets Spelled," in which the young mumbler spins a web of fibs to avoid giving his mother a note from his new teacher. For 6 seasons the sitcom followed ...

---

(Oct 06 2017) - Financial Post : Rise of the shorts ...
CANADA -- Early on the morning of May 31, San Francisco-based short-selling firm Muddy Waters LLC, best known in this country for the short report that toppled stock market darling Sino-Forest Corporation back in 2011, posted a tantalizing message on the firm's twitter account. "Good morning, Canada! ..."

---

(Oct 05 2017) - Denver Post : Did Vegas gunman target others ?
LAS VEGAS -- In the days & months before he mowed down concert goers from his high-rise hotel suite, gunman Stephen Paddock booked rooms overlooking 2 other music festivals in Vegas & Chicago. No details on what his intentions might have been. The disclosures came as investigators struggled for a 4th day ...

---

(Oct 04 2017) - Post & Email : Arpaio Pardon 'Upheld'
ARIZONA -- Just after 3:00 p.m. EDT, The Washington Post reported that U.S. District Court for the District of Arizona Judge Susan Bolton "upheld" the pardon former Maricopa County Sheriff Joseph Arpaio received from President Donald Trump in response to her conviction of Arpaio for criminal contempt on July 31.

---

(Oct 03 2017) - Conservative Post : A Week Before Vegas Massacre
LAS VEGAS -- There's something fishy going on with the Las Vegas shooting massacre. Something that either the media or the authorities are not telling us ... yet. All we do know at this point is that, according to the reports, a lone gunman killed 59 innocent Americans and wounded nearly 500 more.

---

(Oct 02 2017) - NY Post : Shooting ... 'an act of pure evil'
WHITE HOUSE -- President Trump called the mass shooting on the Vegas strip that left more than 50 dead & 400 injured or wounded "an act of pure evil." "My fellow Americans, we are joined together today in sadness, shock & grief," he said from the White House. The president had earlier tweeted condolences to the victims.

---

(Oct 01 2017) - Punching Bag Post : Federal Judge says Sex Offender Registries are Unconstitutional
COLORADO -- Colorado's AG has decided to appeal a federal judge's ruling that the state's sex offender registry violates the Constitution. The controversial ruling comes from US District Court Judge, who ruled on a challenge brought by 3 sex offenders said they had trouble finding housing & jobs because of the registry.

---

(Sep 30 2017) - Post Register : Iraqi military to take control
IRBIL -- Iraq's military prepared Saturday to take control of the international borders of the northern Kurdish region. The move is part of the central govt's stepped-up efforts to isolate the Kurds following their vote on independence. On Friday evening, Iraq instituted a flight ban that halted all international flights

---

(Sep 29 2017) - Greenville Post : How the BBC Spreads Lies
BRITAIN -- Propaganda frequently masquerades as 'news'. A 'news' narrative's relevant background needs to be understood, in order for the reader or hearer to be able to understand anything of the truth, from the propaganda, rather than be fooled by it. The article will therefore start with the essential background

---

(Sep 28 2017) - Copenhagen Post : Soldiers relieve police ...
COPENHAGEN -- As a result of the parliamentary agreement between the political parties back in April 2016, units from the Danish army will be deployed in the streets of Copenhagen. The soldiers will be relieving police presently on guard outside the synagogue in Krystalgade, as well as a number of other locations.

---

(Sep 27 2017) - SCM Post : China powers up new radar tech ...
CHINA -- China's biggest arms manufacturer has tested a new instrument to detect stealth aircraft, technology that could be a military "game changer" if mounted on a satellite or plane, scientists say. China North Industries Group Corporation tested a device capable of generating terahertz radiation with unprecedented power

---

(Sep 26 2017) - Post Courier : ICAC open to more public discussion
PAPUA NEW GUINEA -- The Independent Commission Against Corruption (ICAC) draft bill is open to more public discussion and that is what the government wants. The public is encouraged to make comments on this important legislation, says Constitutional Law Reform Commission chairman, Dr Eric Kwa.

---

(Sep 25 2017) - US Financial Post : More sanctions on North Korea
EUROPEAN UNION -- The United States Geological Survey (USGS) said the quake struck around 20 kilometres (12 miles) away from the North's nuclear test site, where earlier this month Pyongyang detonated its sixth and largest device, which it claimed was a hydrogen bomb capable of being launched on a missile.

---

(Sep 24 2017) - China Post : US sends bombers along NK coast
NORTH KOREA -- US Air Force bombers and fighter jets flew over international waters Saturday off the east coast of North Korea in a "demonstration of US resolve" in the face of Pyongyang's provocations, the Pentagon said. Meanwhile, a top North Korean official told the UN General Assembly that Pyongyang will ...

---

(Sep 23 2017) - Jerusalem Post : Racing toward disaster :
ISRAEL -- Israelis live in the most crowded country in the developed world. But few understand the cumulative price they pay now that quantity of life has begun to degrade quality of life. Signs are everywhere: missing the wedding ceremony of a dear friend because of an unanticipated traffic jam ...

---

(Sep 22 2017) - African Post : Sudan Military Link With Ethiopia
AFRICA -- "Military relations between Sudan & Ethiopia are key to achieving stability in both countries & region," Sudanese President said yesterday. This came during his meeting with Ethiopian Joint Chief of Staff, according to the statement of the Ministry of Defence reported by the Anadolu Agency.

---

(Sep 21 2017) - Jesuit Post : Jesus is Not a Communist
VIETNAM -- One of the oldest Benedictine monasteries of Southeast Asia is nestled in the lush highlands of central Vietnam. As we travelled on a small road surrounded by an extensive variety of fruits and vegetables through picturesque farmland, we glimpsed into the simplicity and serenity of monastic life.

---

(Sep 20 2017) - Pittsburgh Post : Mexicans dig for quake survivors
MEXICO -- Police, firefighters and ordinary Mexicans dug frantically through the rubble of collapsed schools, homes and apartment buildings Wednesday, looking for survivors of Mexico's deadliest earthquake in decades as the number of confirmed fatalities stood at 225. Adding poignancy and a touch of the surreal ...

---

(Sep 19 2017) - Top Info Post : How Rothschild's rule the U.S.
U.S.A. -- Pioneers in providing capital for business, financing infrastructure projects such as railways & the Suez Canal, the Rothschild molded the way the international world of high finance works today. The family is a frequent target of anti-Semitic conspiracy theories. The Rothschilds Empire had its genesis ...

---

(Sep 18 2017) - BRICS Post : China, Egypt sign bank agreements
CHINA -- The largest Chinese bank today announced that it had signed 2 agreements to provide Egyptian banks with loans for foreign enterprise & investment. The monies from the China Development Bank include a $40-million loan to Egypt's SAIBANK & the equivalent of $40 million in the Chinese yuan currency ...

---

(Sep 17 2017) - Activist Post : Preparation for War ?
UNITED NATIONS -- There is now a discernible pattern to US manipulation of the UN Security Council when it wants UN endorsement for US-NATO acts of aggression. It is a formula which led to the destruction of Iraq and Libya, and in 1950-1953 led to the destruction of North Korea and most of South Korea.

---

(Sep 16 2017) - National Post : North Korea wants Equilibrium
SEOUL -- North Korea is seeking military "equilibrium" with the U.S. as a way to stop American leaders from talking about military options for dealing with Pyongyang, Kim Jong Un said after supervising the launch of another missile over Japan. And N.K. would continue to run full speed & straight toward achieving this

---

(Sep 15 2017) - Bangkok Post : Group says peace talks doomed
THAILAND -- The military government needs to show greater flexibility in talks with Malay Muslim insurgents to bring on board the main rebel group that is still fighting and end decades of bloodshed, a senior group member told Reuters. In a rare interview, Pak Fakih of the secretive Barisan Revolusi Nasional said ...

---

(Sep 14 2017) - PanAm Post : Mystery Continues re: Acoustic Attacks
CUBA -- New details regarding the 'acoustic attacks' against US diplomats in Cuba have added to the mystery, as the case has forced the Trump admin' to take action against officials on the island. Researchers have tested various theories of an intentional attack by Cuban gov't, or dissident faction of its security forces

---

(Sep 13 2017) - Seattle Post : Trump Jr. on Seattle Murray
SEATTLE -- President Donald Trump's son, Donald Trump Jr., tweeted Tuesday night about Seattle Mayor Ed Murray's coming resignation over a growing sex abuse scandal, noting that it took five accusers before the mayor stepped down, but also noting that Murray is a Democrat.
Estab. Jan 2008
---
Welcome to the newest on-line news service in the Porterville area. Our goal is to report the right news at the right time. In doing this, we believe that the community will get a greater sence of being connected.
---
The Right News @ The Right Time
---
Our second goal is to report above and beyond the main stream media.
---
Politically Inform and Educate
---
Our third goal is to politically inform and educate the voters and public at large.
---
A Conservative News Service
---
The Porterville Post is a Conservative on-line news service and when the Post makes a mistake in our reporting, we'll address it "Right Here" and if needed, with an appology. Please feel free to contact us with your comments or suggestions.
---
Writers | Columnists | Reporters
---
The Post - in the coming years - will be looking for new writers, columnists and reporters. We understand the need for new writers to have the chance of starting a new career and we'd like to offer a free internship at the Post.
---
---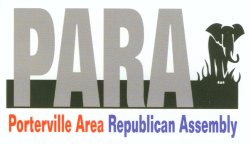 ---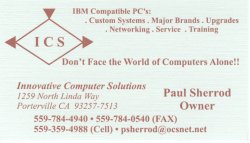 ---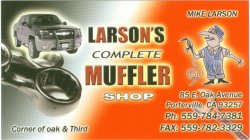 ---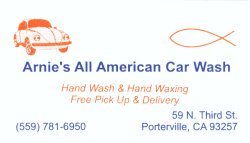 ---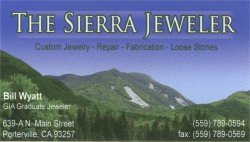 ---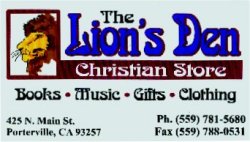 ---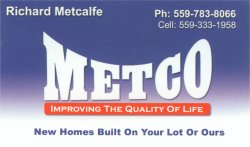 ---