The Porterville Post | On-Line News and Information | POST Papers
---
(Mar 28 2017) - Conservative Daily Post : Mexico's immigration crisis
MEXICO -- President Trump's election revitalized flagging border agents & infused ICE with fresh powers. Obama's administration fumbled with immigration policy. The former president deported hordes of violent criminals, but he also severely weakened our borders & manipulated the law so illegals could stay in the U.S.

---

(Mar 26 2017) - Dover Post : Heroin found in Laurel traffic stop
DELEWARE -- Delaware State Police arrested a Laurel man on Saturday after he was found to be in possession of heroin during a traffic stop. Troopers from the DSP Troop 5 Pro-active Criminal Enforcement (P.A.C.E.) team were on patrol in the area of Townsend Street & West Street in Laurel around 10 a.m. on Mar 25 ...

---

(Mar 25 2017) - Activist Post : Lead Poisoning in kids 3x higher
CALIFORNIA -- Dozens of California communities have experienced recent rates of childhood lead poisoning that surpass those of Flint, Michigan, with one Fresno locale showing rates nearly 3x's higher, blood testing data shows. The data shows how lead poisoning affects even a state known for its environmental advocacy.

---

(Mar 24 2017) - Frontier Post : 3 arrests in blasphemy case
ISLAMABAD -- The Federal Investigation Agency on Friday arrested 3 individuals in connection with a case pertaining to the publishing of blasphemous content on social media being heard by the Islamabad High Court. The 3 were presented before an anti-terrorism court & handed over to the FIA for a 7-day remand.

---

(Mar 23 2017) - SCM Post : Can China stop tensions re: No Korea
CHINA -- Foreign Minister Wang Yi advised Rex Tillerson, the US sec of state, to stay coolheaded in the face of increasing tension in Asia, particularly on the Korean peninsula. But the advice was too late & addressed to the wrong person. The worsening situation requires more than cool heads to avert disaster.

---

(Mar 22 2017) - Christian Post : Trump ... Commencement Speaker
VIRGINIA -- President Trump will be the commencement speaker for the May graduation ceremony at the prominent Virginia evangelical Christian school Liberty University. CBN broke the news Wednesday morning that President Trump will return to Liberty, having spoken there last year during the Republican primary season.

---

(Mar 21 2017) - Jerusalem Post : Ivanka Trump scores WH office
WASH D.C. -- Ivanka Trump, the daughter of President Trump, reportedly is working out of a West Wing office & is in the process of receiving a gov't security clearance. Trump's office is on the 2nd floor of the West, next to senior adviser Dina Powell, who was recently promoted to the National Security Council ...

---

(Mar 20 2017) - Denver Post : White House installs political aides
WASH D.C. -- The political appointee charged with keeping watch over Environmental Protection Agency Administrator Scott Pruitt and his aides has offered unsolicited advice so often that after just four weeks on the job, Pruitt has shut him out of many staff meetings, according to two senior administration officials.

---

(Mar 19 2017) - Islamic Post : The Muslims of America Inc ...
U.S.A. -- American Muslims continue to face heightened scrutiny & aggression in the U.S. as a result of the 2016 Presidential election. However, no organization has seen the relentless targeting of Americans solely based on their religious identity as has been experienced by members of The Muslims of America, Inc.

---

(Mar 18 2017) - China Post : US military an option against N. Korea
SEOUL -- Military action by the Uniuted States against nuclear-armed North Korea is an "option on the table" if the threat from the rogue regime escalates, Washington's top diplomat Rex Tillerson said Friday. The strong comments from the secretary of state, in Asia for his first foray into crisis management ...

---

(Mar 17 2017) - Minnesota Post : Dem's want war on Trump
WASH D.C. -- On Monday morning in Washington, Sen. Amy Klobuchar was in her element: taking the lectern at the liberal Center for American Progress think tank to deliver a speech about the importance of enforcing strong anti-trust laws. Surveying the crowd of 100 or so, mostly free lunch-enjoying seniors ...

---

(Mar 16 2017) - Palm Beach Post : McDonald's targets Trump ...
AMERICA -- Fast-food chain McDonald's got political Thursday morning in a quickly deleted tweet aimed at President Trump. The company wrote in a subsequent tweet that its account had been hacked. The tweet was pinned to the top of the fast-food restaurant's Twitter page, making it the most visible message on the page.

---

(Mar 15 2017) - National Post : Yahoo & Gmail Hackers Charged
CANADA -- Russian gov't agents paid a 22-year-old Canadian and accomplice to hack U.S. Internet companies in one of the largest data breaches in history. Karim Baratov, a Canadian & Kazakh national, was arrested by Toronto Police Service Tuesday in connection with a hack of 500 million Yahoo & Gmail accounts.

---

(Mar 14 2017) - Pittsburgh Post : Taxpayers procrastinate on filing
NEW YORK -- Tax season in the United States is off to a slow start. The number of people filing their taxes with the Internal Revenue Service is running well below last year. The number of returns received by the agency was off 8.5 percent from Jan. 23 through March 3. And refunds were down 7.1 percent in dollar terms.

---

(Mar 13 2017) - Dover Post : Trump conservative budget push
WASH D.C. -- President Donald Trump sends Congress a proposed budget this week that will sharply test Republicans' ability to keep long-standing promises to bolster the military, making politically painful cuts to a lengthy list of popular domestic programs. The President will ask his adopted political party ...

---

(Mar 12 2017) - Post Star : 1st Amendment can take Trump attacks
NEW YORK -- Whenever Donald Trump fumes about "fake news" or labels the press "the enemy of the people," 1st Amendment scholar David L. Hudson Jr. hears echoes of other presidents — but a breadth & tone that are entirely new. "Mr. Trump may not know it, but it was Jefferson who once said, 'Nothing can now be believed' ...

---

(Mar 11 2017) - BRICS Post : Russia delivers 36 tons of aid
SYRIA -- More than 36 tons of humanitarian aid, including clothes, food & medicines have been delivered to needy Syrians throughout the country in the past 9 days, the Russian Center for Syrian Reconciliation said Saturday. Russian forces have carried out about a dozen humanitarian missions ...

---

(Mar 10 2017) - Financial Post : How OPEC ceded market share ...
CALGARY -- The feeling of restrained optimism that imbued a major energy conference last week was short-lived. Oil & gas executives in Houston for CERAWeek, an annual conference that draws thousands of energy professionals, expressed confidence in their ability to drive down operating costs ...

---

(Mar 09 2017) - Bangkok Post : Official injured in brief raid ...
PATHUM THANI -- A shot was fired from the compound of Wat Phra Dhammakaya on Thursday, striking a patrolling army vehicle, but causing no injuries. Hundreds of officials were ordered to clear Gate 4 of the temple to allow police to investigate the shooting, but they were met by a wave of monks and followers ...

---

(Mar 08 2017) - Connecticut Post : Dangerous W-2 phishing scam
CONNECTICUT -- A scam that attempts to trick human resource dept's to provide workers' W-2 forms & confidential tax info is spreading across Connecticut, fed's say. The first heads-up on the W-2 email phishing scam came in late Jan & now, there has been an increase in attempts to steal workers' tax info.

---

(Mar 07 2017) - J.E. Post : Blackboard message stopped paedophile
JERSEY -- A scrawled message on a school blackboard tipped off detectives about a paedophile teacher's abuse of a pupil in '85, new info has revealed. Christopher Roy Bacon (74), a former music teacher at St Helier Boys' School & d'Hautrée School, is due to be sentenced this month for 8 counts of sexual abuse ...

---

(Mar 06 2017) - Seattle Post : President signs revised travel order
WASH D.C. -- President Trump signed a revised travel order Monday morning that takes Iraq off the list of countries whose citizens are banned from entering the U.S. for 90 days. People from Iran, Sudan, Somalia, Syria, Yemen and Libya — with one notable exception, Iraq — will be banned from entering the U.S.

---

(Mar 05 2017) - First Post : Obama accused of wire tapping
WASH D.C. -- President Donald Trump on Saturday accused Obama of "wire tapping" his office in New York just before the 2016 presidential elections & likened the alleged surveillance of his communications to the "Watergate" scandal. Obama's spokesperson Kevin Lewis rejected the allegations and said ...

---

(Mar 04 2017) - Activist Post : Cell Phone Radiation Warning Hidden
CALIFORNIA -- At this point, the idea that cell phone radiation can be harmful to your health is kind of an open secret. It's a secret in the sense that the media and the cell phone companies don't talk about it very much. It's also never been scientifically proven that cell phone signals can hurt you.

---

(Mar 03 2017) - Punchingbag Post : EPA cut back 24%
WASH D.C. -- Following the Trump administration's announcement to boost the defense spending by at least 10%, the Environmental Protection Agency's (EPA) funding on the other-hand is getting cut. According to E & E News and Politico, Trump officials will be proposing a $2 billion cut to the EPA's budget.

---

(Mar 02 2017) - Kenyan Post : Muslims makes big declaration
KENYA -- Muslima have asked the Independent Electoral & Boundaries Commission to conduct political party nominations before the start of the Holy month of Ramadhan. Speaking yesterday, Supreme Council of Kenya Muslims Coast regional coordinator, Sheikh Muhdhar Khatimy, asked the electoral body to ensure ...

---

(Mar 01 2017) - Huffington Post : Media Figures Tout Trump
WASH D.C. -- Donald Trump was elected president of the United States on Nov. 8 and placed his hand on the Bible and swore to defend the Constitution on Jan. 20. But it was on the night of Feb. 28, following Trump's address to a joint session of Congress, that prominent media figures finally declared him president.

---

(Feb 28 2017) - Patriot Post : 5 Huge Problems With ObamaCare
WASH D.C. -- Most Americans at this point know that ObamaCare isn't all it was cracked up to be. But do they know just how bad it's been? Hudson Institute senior fellow Jeffrey Anderson explains, "In passing Obamacare, its supporters promised the moon. Obamacare was allegedly going to cost $938 billion over ten years ...

---

---

---

(Feb 23 2017) - Wash Post : Pope: It's better to be an Atheist ?
VATICAN -- On a typically busy morning at the Vatican, Pope Francis spoke on Thursday in ways that recognized the values of other religious outlooks while he promoted the practice of Catholicism. The subject of Francis's homily was hypocrisy. He criticized the "scandal" of "saying one thing and doing another."

---

(Feb 22 2017) - Borneo Post : We're no one's pawn - Najib
KUALA LUMPUR -- Datuk Seri Najib Tun Razak said Malaysia is not a pawn of any country & will hold firm to the rule of law in investigating the death of Kim Jong-nam, the estranged elder half-brother of North Korean leader Kim Jong-un. As a sovereign country, the PM said, Malaysia will not be pressured or be bullied ...

---

(Feb 20 2017) - Post & E-Mail : The Tax Revolution Is Here
WASH D.C. -- One year after it launched, the Tax Revolution Institute (TRI) - true to its name - is radically distinguishing itself from other organizations in the tax-reform space. TRI's claim is that the fundamental problem with our tax system is not that it isn't flat enough, fair enough, low enough, or simple enough.

---

(Feb 19 2017) - Sunday Post : Forced adoption ...
SCOTLAND -- A mother forced to give up her baby in the 1960s because she was an unmarried teenager is hoping to use human rights laws to win an inquiry into why 60,000 women in Scotland suffered the same fate. Campaigner Marion McMillan, 69, fears the secrets of the "forced adoptions" scandal may remain hidden ...

---

(Feb 18 2017) - Conservative Post : Pope's Unbelievable Statement
VATICAN -- Why is Pope Francis suddenly becoming the spokesman for radical Islam in the West? Is this some kind of belated guilt over the Crusades? Well, whatever the reason, he's really taking it to an extreme. The pope is sounding more like unhinged radical liberals than the leader of the world's largest church.

---

(Feb 17 2017) - NY Post : ISIS militant raped & killed hundreds
IRAQ -- Islamic State militant Amar Hussein says he reads the Koran all day in his tiny jail cell to become a better person. He also says he raped more than 200 women from Iraqi minorities, and shows few regrets. Kurdish intelligence authorities gave Reuters rare access to Hussein and another ISIS militant ...
Estab. Jan 2008
---
Welcome to the newest on-line news service in the Porterville area. Our goal is to report the right news at the right time. In doing this, we believe that the community will get a greater sence of being connected.
---
The Right News @ The Right Time
---
Our second goal is to report above and beyond the main stream media.
---
Politically Inform and Educate
---
Our third goal is to politically inform and educate the voters and public at large.
---
A Conservative News Service
---
The Porterville Post is a Conservative on-line news service and when the Post makes a mistake in our reporting, we'll address it "Right Here" and if needed, with an appology. Please feel free to contact us with your comments or suggestions.
---
Writers | Columnists | Reporters
---
The Post - in the coming years - will be looking for new writers, columnists and reporters. We understand the need for new writers to have the chance of starting a new career and we'd like to offer a free internship at the Post.
---
---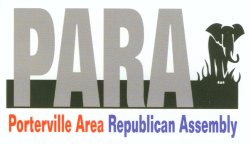 ---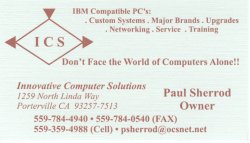 ---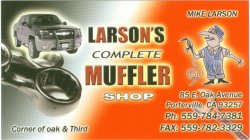 ---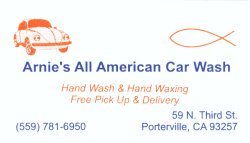 ---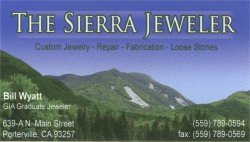 ---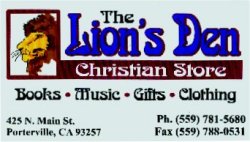 ---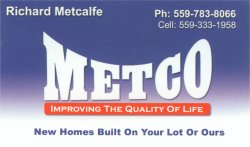 ---