The Porterville Post | On-Line News and Information | POST Papers
---
(May 20 2022) - Richardson Post : WHO to erode our Sovereignty
AMERICA : Dear friends of freedom ... It seems there's a never-ending array of threats to our national sovereignty and personal freedoms these days and yet another one has emerged: the World Health Organization's proposed Pandemic Treaty and impending International Health Regulation Changes.

---

(May 19 2022) - Flushing Post : Gas Prices Break $5 a Gallon
QUEENS : The average price for a gallon of regular gas broke the $5 mark in Queens today - for the first time ever. The pain at the pump for Queens drivers was evident this morning at the BP station on Queens Boulevard in Long Island City where it was $5.03 for a gallon of regular gas. "It's a lot of money."

---

(May 18 2022) - African Post : World Bank Acknowledges Problems
AFRICA : Acting on internal World Bank reports that identified serious shortcomings in the implementation of its resettlement policies, the World Bank today released a plan that will improve the oversight and management of resettlement practices to ensure better protection of people and businesses

---

(May 17 2022) - Post Journal : More Baby Formula Imported ...
WASH D.C. : Under fire from parents & politicians, Joe Biden's administration announced steps to ease a nationwide shortage of baby formula, including reopening the largest domestic manufacturing plant & increasing imports from overseas. The FDA said it was streamlining its review process to make it easier for ...

---

(May 16 2022) - Jerusalem Post : Zionists control the world ...
ISRAEL : Zionists control the world - & to get around their sway over news outlets, one should follow a controversial BDS figure that has promoted violence & intifadas - Mohamed Hadid, father of International supermodels Bella & Gigi Hadid, said in an Instagram post. "How long the world can be so silent?" asked Hadid.

---

(May 15 2022) - Punching Bag Post : Manchin Breaks from Party
WASH D.C. : Senator Manchin last week joined Republicans in voting against a bill that would've guaranteed abortion access nationwide. The so-called Women's Health Protection Act was reintroduced with revisions following the recent Supreme Court opinion leak regarding Dobbs v. Jackson Women's Health Organization.

---

(May 14 2022) - Los Alamos Post : Federal Assistance Requested
SANTA FE : Gov. Michelle Lujan Grisham sent a letter to Biden Friday requesting additional federal assistance under the disaster declaration signed by the him earlier this month in response to widespread wildfire activity across the state. "New Mexico is utilizing every available asset to combat the advancing fires"

---

(May 13 2022) - SCM Post : Curbs tightened on overseas travel
CHINA : China has said it will impose tight restrictions on "non-essential" overseas travel for its citizens to help contain the worst coronavirus outbreak the country has seen in the past two years. The immigration authorities on Thurs said the curbs were designed to stop infections crossing the border ...

---

(May 12 2022) - Defense Post : North Korea Fires Ballistic Missiles
NORTH KOREA : NK has fired 3 ballistic missiles, Seoul's military said on Thurs, hours after Pyongyang announced the country's 1st-ever cases of Covid-19. "Our military detected around (0929 GMT) that 3 short-range ballistic missiles were fired from Sunan area," South Korea's Joint Chief of Staff told AFP ...

---

(May 11 2022) - Christian Post : Things are going to get worse
U.S.A. : As Americans await the U.S. Supreme Court's final verdict on Dobbs v. Jackson Women's Health Organization, a case that could overturn Roe v. Wade, pro-life activist Abby Johnson believes the stalemate over the contentious issue is poised to worsen. "While we are, of course, celebrating the fact ..."

---

(May 10 2022) - St Joseph Post : Senate passes bill for SCOTUS
WASH D.C. : The Senate passed legislation Monday to beef up security for Supreme Court justices, ensuring they and their families are protected as the court deliberates abortion access and whether to overturn the landmark Roe v. Wade decision. The bipartisan bill, which passed by voice vote with no objections ...

---

(May 09 2022) - Somaliland Post : Warnings of external influence
HARGEISA : Somaliland president, Muse Bihi Abdi, has today delivered his annual State of the Nation at a joint session of Somaliland Parliament, consisting of the House of Elders and the House of Representatives. In his speech, President Muse Bihi addressed a range of issues related to his government's performance ...

---

(May 08 2022) - Orissa Post : Confidence in security system shaken
ISLAMABAD : The Chinese confidence in Pakistan's security system's ability to protect its citizens and projects is seriously shaken after the Karachi University attack last month, a senior lawmaker has said. Three Chinese teachers were killed when an explosion triggered by a burqa-clad woman suicide bomber from ...

---

(May 07 2022) - Jakarta Post : Severe hepatitis found in kids
U.S.A. : US health officials on Friday said they're investigating 109 cases of severe hepatitis of unknown origin in kids, including 5 reported deaths, updating a nationwide alert issued in Apr for doctors to be on the lookout for such cases of the liver disease. The cases have been ID'd in 25 states and territories ...

---

(May 06 2022) - Threat Post : Windows Installer Targeted ...
WORLD : Wormable malware dubbed Raspberry Robin has been active since last Sept and is wriggling its way through USB drives onto Windows machines to use Microsoft Standard Installer & other legitimate processes to install malicious files, researchers have found. Researchers at Red Canary Intelligence first began ...

---

(May 05 2022) - Sunnyside Post : Rents Jump Near Subway Stations
NEW YORK : The rental market has bounced back - with apartments located within a 1/2 mile of a subway station coming back with vigor. The real estate firm RentHop released a report earlier this week that found that the median rent paid for a 1-bedroom apt has jumped significantly for those located near subway stations.

---

(May 04 2022) - Huff Post : Some Twitter Users Will Have To Pay
U.S.A. : Elon Musk, who is in the process of acquiring Twitter, announced the latest change he is envisioning for the platform: that some users will have to pay to use the service. "Ultimately, the downfall of the Freemasons was giving away their stonecutting services for nothing," Musk tweeted Tuesday.

---

(May 03 2022) - Vicksburg Post : City to host National Day of Prayer
VICKSBURG : The city of Vicksburg will hold its National Day of Prayer observance on Thursday at 11:30 a.m. on the steps at City Hall. Local ministers will deliver prayers for the nation, state, city and county, the military and other groups, and local residents will perform songs during the event.

---

(May 02 2022) - Goulburn Post : SCOTUS backs Christian group
WASH D.C. : Boston violated the free speech rights of a Christian group by refusing to fly a flag bearing the image of a cross at City Hall as part of a program that let private groups use the flagpole while holding events in the plaza below, the SCOTUS has ruled. The 9-0 decision, overturned a lower court's ruling

---

(May 01 2022) - Denver Post : Evacuations underway in Mariupol
UKRAINE : A long-awaited effort to evacuate people from a steel plant in the Ukrainian city of Mariupol was underway Sunday, the U.N. said, while U.S. House Speaker Nancy Pelosi revealed she visited Ukraine's president to show unflinching American support for the country's defense against Russian aggression.

---

(Apr 30 2022) - Zim Morning Post : Investors at war with locals
AFRICA : Locals in Mutoko district are up in arms with foreign investors over failure to observe traditional beliefs while implementing mining activities. Villagers told this publication that foreign investors are not paying attention to their cultural norms, and traditional believes at large.

---

(Apr 29 2022) - Phnom Penh Post : PM meets military commander
CAMBODIA : PM Hun Sen on Apr 29 met Japan's top military commander at the Peace Palace, according to a statement posted on the premier's official Facebook page. During the meeting, General Koji Yamazaki, Chief of Staff, Joint Staff of the Japan Self-Defence Forces, informed Hun Sen that his visit to Cambodia was ...

---

(Apr 28 2022) - Post Journal : Court Rejects Congressional Maps
ALBANY : New York's highest court on Wed rejected new congressional maps that had widely been seen as favoring Democrats, largely agreeing with Republican voters who argued the district boundaries were unconstitutionally gerrymandered. The state's Court of Appeals said lawmakers lacked the authority to pass ...

---

(Apr 27 2022) - Bangkok Post : Truckers threaten freight hike
THAILAND : Truck owners have demanded the gov't continue to cap the diesel price at 30 baht per litre for a year - or they will immediately hike freight charges by 20% this Sunday. About 100 representatives of the Land Transport Federation of Thailand filed their demand at Gov't House's complaint centre on Wednesday.

---

(Apr 26 2022) - Frontier Post : Religious freedom & US standards
U.S.A. : The U.S. Commission on International Religious Freedom has released its Annual Religious Freedom Report-2022, containing significant developments & regress in the countries around the globe during 2021. As said, the report encompasses detailed info regarding the state of minorities, alleged harassment

---

(Apr 25 2022) - Post & Email : An Open Letter to Barack Obama
AMERICA : Mr. Barack Hussein Obama : On April 22, 2022, a Washington Examiner news article by Paul Bedard titled "Obama: Most 'Consequential' Decision was not Fighting 'Birther' Claims") stated that you and some of your former and/or present staff regret that you did not stand up stronger to "birthers" and ...

---

(Apr 23 2022) - Maravi Post : Fee Or Ransom Money ???
NIGERIA : While the forecast for the 2023 election is still clouded by uncertainties as to who would get the tickets of their respective parties, a few things are coming out in bold relief. One of them is that the ruling All Progressive Party are auctioning the presidency & opposition parties must be wary.

---

(Apr 22 2022) - Pittsburgh Post : Philadelphia to end mask mandate
PHILADELPHIA : Philadelphia is ending its indoor mask mandate, city health officials said, abruptly reversing course just days after city residents had to start wearing masks again amid an increase in infections. The Board of Health voted Thurs to rescind the mandate, according to the Philadelphia health dept.

---

(Apr 21 2022) - Borneo Post : False alarm sees US Capitol evacuated
WASH D.C. : The US Capitol was briefly evacuated Wed after a false alarm saw police tracking an aircraft they said was a "probable threat" — but reportedly turned out to be carrying parachutists as part of a baseball pregame show. Police tasked with protecting the complex at the heart of US gov't in D.C. issued ...

---

(Apr 20 2022) - Wash Post : Putin Sends Warning to the West
RUSSIA : Russian President sent a message to the West as he oversaw a planned test launch of an intercontinental ballistic missile on Wed - a move that comes as Russia renews its campaign to take eastern Ukraine. The weapon will "provide food for thought to those who threaten our country, Putin said in televised remarks.

---

(Apr 19 2022) - Leader Post : B.C. Hells Angel accused of ???
BRITISH COLUMBIA : A member of the elite Nomads chapter of the B.C. Hells Angels is facing securities & wire fraud charges in New York state that allege he was involved in an international stock scam with illicit profits of $35 million. Earlier this month Vasseur, participated in the Angels' commemorative ride ...

---

(Apr 17 2022) - First Post : India questions WHO's methodology ...
NEW DELHI : India on Saturday questioned the WHO's methodology to estimate COVID-19 mortalities in the country, saying using such a mathematical modelling cannot be applied to estimate the death figures for such a vast nation of geographical size & population. The Union health ministry issued a statement ...

---

(Apr 16 2022) - Kathmandu Post : Nepal gov't accepts U.S. grant
NEPAL : The gov't has decided to accept a $659 million grant from the United States Agency for International Development. A Cabinet meeting on Wed decided to accept the new 5-yr agreement to continue regular US aid to Nepal. Minister for Info & Communication (...) said the gov't decided to accept the US grant ...

---

(Apr 15 2022) - Daily Post : Clergy warns politicians against killings
NIGERIA : The Bishop of Methodist Church Nigeria, Diocese of Abakaliki, Rt. Rev. Lawson Elom on Friday warned politicians against the killing of innocent Nigerians, especially in the forthcoming 2023 general election. The Clergy warned Nigerians especially the leaders to stop looting the resources of the country ...

---

(Apr 14 2022) - Conservative Post : Inflation Surges 8.5% in March
U.S.A. : Inflation accelerated to a new 4-decade high in Mar as supply chain constraints, the Russian war in Ukraine & strong consumer demand fuelled rapid price gains that wiped out the benefits of rising wages. The Labor Department said Tuesday that the consumer price index – (...) – rose 8.5% in March ...

---

(Apr 13 2022) - NY Post : Illegals Arrive in Wash D.C.
WASH D.C. : The first bus filled with dozens of illegal immigrants from Texas arrived in Wash DC, Wed, one week after Gov. Greg Abbott vowed to transport migrants in the US illegally to the nation's capital as the immigration crisis along the southern border grows. The bus arrived in Wash DC around 8 a.m.

---

(Apr 12 2022) - Post Millennial : Too dangerous to deliver mail
SANTA MONICA : An uptick in assaults against post office workers delivering mail to one neighborhood, has had the USPS officially decide not to try. USPS has suspended mail service in parts of Santa Monica, CA because the mailmen kept getting assaulted & attacked. They say it's not safe for people to deliver mail.

---

(Apr 11 2022) - Copenhagen Post : Denmark to obtain iodine tablets
DENMARK : Health authority wants to be prepared in case a significant radioactive fallout situation blows the country's way. The Sundhedsstyrelsen health authority has announced it intends to acquire 2 million iodine tablets in the near future. The War in Ukraine prompted the health authority to invest in the tablets ...

---

(Apr 10 2022) - Sunday Post : War in Ukraine ...
UKRAINE : The Russians were gone & only horror remained but, for Oksana Chub, watching the images of bodies strewn in what could have been the suburban streets of any European city, the horror did not seem close to home, it was home. The atrocities committed against civilians took place as her family were ...

---

(Apr 09 2022) - Kyiv Post : Austria cannot be neutral on war crimes
KYIV : Austria is a militarily neutral country, but it cannot stand neutral about Russia's war crimes & injustices. This was stated by the Federal Chancellor of Austria, Karl Nehammer, at a joint briefing with President of Ukraine Volodymyr Zelensky in Kyiv, on April 9, an Ukrinform correspondent reports.

---

(Apr 08 2022) - Guam Daily Post : Charges filed against governor
MARIANA ISLAND : Commonwealth of the Northern Mariana Islands Gov. Ralph DLG Torres has been criminally charged with 12 counts of misconduct in public office, one count of theft, one count of contempt for failure to appear in compliance with a subpoena. The CNMI Office of the A.G. filed the criminal case Friday.

---

(Apr 07 2022) - San Antonio Post : List of most dangerous cities
SANTA MONICA : A new survey ranked Santa Monica as one of the least safe cities in California. However, violent crime & property crime have both fallen in Santa Monica this past year, which is acknowledged by both the city & those who conducted the survey. People who live in the tourist city of Santa Monica ...

---

(Apr 06 2022) - Baton Rouge Post : Pilot shortages & cancellations
SEATTLE : Alaska Airlines cancelled more than 120 flights to & from Seattle-Tacoma International Airport on Apr 1, affecting over 15,000 passengers & the airline warned of more disruptions in the middle of spring break. "It is pretty frustrating. We got a text & email that the flight was going to be canceled ..."

---

(Apr 05 2022) - Nile Post : Spy agency warns al-Shabab ...
SOMALIA : Somalia's spy agency has warned about an alleged plot by al-Qaeda-allied al-Shabab militants to attack the president and the prime minister. The National Intelligence and Security Agency (Nisa) said in a tweet that it had briefed the nation's leaders on the "plot being hatched by the al-Shabab mafia".
Estab. Jan 2008
---
Welcome to the newest on-line news service in the Porterville area. Our goal is to report the right news at the right time. In doing this, we believe that the community will get a greater sence of being connected.
---
The Right News @ The Right Time
---
Our second goal is to report above and beyond the main stream media.
---
Politically Inform and Educate
---
Our third goal is to politically inform and educate the voters and public at large.
---
A Conservative News Service
---
The Porterville Post is a Conservative on-line news service and when the Post makes a mistake in our reporting, we'll address it "Right Here" and if needed, with an appology. Please feel free to contact us with your comments or suggestions.
---
Writers | Columnists | Reporters
---
The Post - in the coming years - will be looking for new writers, columnists and reporters. We understand the need for new writers to have the chance of starting a new career and we'd like to offer a free internship at the Post.
---
---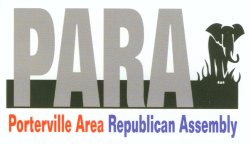 ---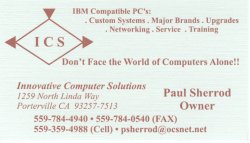 ---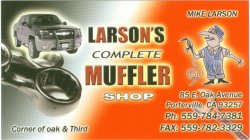 ---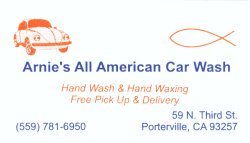 ---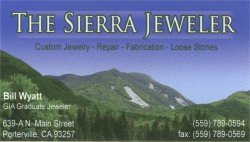 ---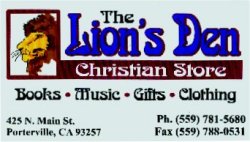 ---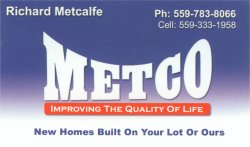 ---