The Porterville Post | On-Line News and Information | POST Papers
---
(Oct 25 2021) - Daily Post : Coup wave in Africa hits Sudan ...
AFRICA : Just over a month after the coup attempt in Sudan, the military has assumed control of the country's government. The takeover occurred six weeks after soldiers in Guinea overthrew President Alpha Conde and his administration. On Monday, Sudan's top general announced the dissolution of the authorities.

---

(Oct 24 2021) - Nagaland Post : Russia sever ties with NATO
RUSSIA : Russia isn't wrong for halting official dialogue with the North Atlantic Treaty Organization (NATO) given its aggressiveness, Kremlin Spokesman Dmitry Peskov said Sunday. "The aggressive position of NATO has never been a secret. This is a bloc that was created against our country. No peace-loving statements ...

---

(Oct 23 2021) - Saturday Evening Post : American Pie at 50
AMERICA : Recorded in May of 1971, given its first spin on the radio a month later & released alongside the album of the same name on Oct 24, 1971, "American Pie" remains one of the most recognizable songs ever recorded. Beginning with the 1959 deaths of Buddy Holly, Ritchie Valens & "The Big Bopper" J.P. Richardson, Jr., and

---

(Oct 22 2021) - Courier Post : Groceries are getting expensive
U.S.A. : Grocery store shelves are bare. Costs for basic items are increasing. Restaurants have upped prices or removed dishes from their menus. Why? Because the food supply chain is a tangled mess right now, affecting nearly every aspect of the food industry & our wallets. According to the Food Industry Association ...

---

(Oct 20 2021) - NY Post : Manchin might bolt Dem's party ...
WASH D.C. : Sen. Joe Manchin is reportedly considering leaving the Democrat Party & becoming an Independent if Biden & his party colleagues don't agree to cut the massive social spending bill to at least $1.75 trillion. Manchin (D-WV) has allegedly told associates that he's devised a detailed exit strategy ...

---

(Oct 19 2021) - Latin Post : Jalisco Cartel Extending Power
MEXICO : Mexican drug cartel, Jalisco cartel, has been expanding its criminal connections into Central and South America through alliances, threatening authorities, and appropriating drug routes. Jalisco cartel has spread its operations to almost every state in Mexico & most recently to nearby countries ...

---

(Oct 18 2021) - Post Millennial : 'Let's Go Brandon' BANNED ???
CANADA : Shared Services Canada apparently released a memo on Thursday telling its employees that any use of the term "Let's Go Brandon" would result in termination "without recourse or labour union participation," reports Daily Wire. "Let's Go Brandon" is a meme that has spread rapidly across US sporting events ...

---

(Oct 17 2021) - Jerusalem Post : 'Havana syndrome' attacks ...
COLUMBIA : A suspected case of "Havana syndrome" was detected in Colombia last week, the most recent in a series of suspicious attacks that appear to target US diplomatic and intelligence personnel. This latest incident appeared to happen just days before the visit of the US secretary of state. What this means is ...

---

(Oct 16 2021) - Post News : Biden is dividing the US ...
FLORIDA : Governor Ron DeSantis took aim at Joe Biden once again in the latest heated exchange between the two leaders over Biden's sweeping COVID-19 vaccine mandate. Yesterday the Dem' commander-in-chief delivered a brief pandemic update from the White House in which he took veiled shots at Republican leaders ...

---

(Oct 15 2021) - Financial Post : Vaxxed Canadians allowed in U.S.
CANADA : The U.S. will open its borders to vaxxed foreign travellers on Nov. 8, a White House official said, granting access to millions of people who've been shut out of the country while closing it off to anyone who hasn't had their shots. The overhaul marks the biggest change to U.S. travel policy since the pandemic ...

---

(Oct 14 2021) - SCM Post : China hits out at Aukus pact after ...
CHINA : China has used the recent US submarine accident in the South China Sea to criticise the Aukus pact to provide US nuclear technology to Australia & said foreign vessels are not welcome in Chinese-claimed waters. Li Song, China's ambassador for disarmament affairs, told a virtual meeting organised by ...

---

(Oct 13 2021) - Defense Post : Weapon Launchers Delivered
U.S.A. : The US Army last week took delivery of Lockheed Martin's Long Range Hypersonic Weapon (LRHW) system ground equipment, including the battery operations center, four transporter erector launchers, and modified trucks & trailers. The hardware deliveries began in Mar, and the I Corps' 5th Battalion ...

---

(Oct 12 2021) - Plaquemine Post : CRT Controversy ...
LOUISIANA : The controversy over critical race theory pushed its way into a Louisiana House Education Committee hearing Monday about establishing the state's next social studies standards for its K-12 students. Members of the public who testified after the presentation warned against teaching about systemic racism ...

---

(Oct 11 2021) - Post & Email : What's Going on is "Malfeasance"
TEXAS : In a nearly 2-hr lecture Sept 24, 2021, Dr. Peter A. McCullough, who's researched & published extensively on COVID-19 as well as studied the rollout of the 3 available "vaccines" in the U.S., said that in March of this year, he reached the conclusion that the overseers of the program committed "malfeasance"

---

(Oct 10 2021) - Christian Post : Crisis in church leadership
AMERICA : When a monthslong independent investigation found credible evidence that Ravi Zacharias leveraged his reputation as a world-famous apologist to carry out years of sexual abuse, the response from the evangelical community was predictably one of shock, horror and grief. Many questioned how this pastor ... ???

---

(Oct 09 2021) - Orissa Post : Deceitful sub deal raises risks
FRANCE : France's ambassador to Australia says Australian officials lied to his face & raised the risk of confrontation in Asia by crafting a secret submarine deal with the US & Britain that undermined trust in democratic alliances. France is determined to protect its interests in the Indo-Pacific region, and ...

---

(Oct 08 2021) - Activist Post : GEOINT Agency Tracks Everything
U.S.A. : The National Geospatial-Intelligence Agency published the agency's data strategy Oct. 6, outlining its plans to transform & improve the way data is created, managed & shared in order to maintain dominance in the delivery of geospatial intelligence. "It is essential that we take all actions necessary ..."

---

(Oct 07 2021) - National Post : Double calls to snitch line
OTTAWA : Canadians flooded the Canada Revenue Agency's snitch line during the pandemic, with the number of calls nearly doubling to over 62,000 in the first year of COVID-19 & almost all exclusively tied to alleged abuses of the $2,000-per-month Canada Emergency Response Benefit. On average, CRA received between ...

---

(Oct 06 2021) - Post Journal : Evictions Begin As US Ban Ends
U.S.A. : Confusion is a common theme across America at a time when the govt has ended renter protections while doling out billions in rental assistance. Instead of the expected surge in evictions, many landlords are holding off, waiting for the federal money to come through. But while a few jurisdictions bar landlords

---

(Oct 05 2021) - China Post : China flies record 56 warplanes ...
TAIPEI : China flew 56 fighter planes toward Taiwan Monday in the largest show of force on record, continuing the 3 days of sustained military harassment against the self-ruled island. The first sortie of 52 planes included 34 J-16 fighter jets & 12 H-6 bombers, according to Taiwan's Ministry of National Defense.

---

(Oct 04 2021) - Threat Post : Facebook Outage Drags Others Down
CALIFORNIA : They were all flat on their faces for hours on Monday, throwing off DNS error messages or other server-related errors. As of Monday afternoon, Facebook had been flat on its face for hours, suffering a simultaneous worldwide outage not only on its main site, but also Instagram, WhatsApp, Messenger and ...

---

(Oct 03 2021) - Huff Post : Major Southern California Oil Spill
HUNTINGTON BEACH : One of the largest oil spills in recent Southern California history fouled popular beaches and killed wildlife while crews scrambled Sunday to contain the crude before it spread further into protected wetlands. At least 126,000 gallons of oil spilled into the waters off Orange County ...

---

(Oct 02 2021) - Irish Post : The unspoken truth about ...
IRELAND : During the summer, when the voters of Dublin voted for a Labour candidate in a by-election, there was a small side event that spoke volumes about our society. It spoke loudly about Ireland but, considering who dominates your gov't, it said much the same about the UK too. In an Irish context it was most ...

---

(Oct 01 2021) - Goulburn Post : NSW Premier Berejiklian resigns
NEW SOUTH WALES : NSW Premier Gladys Berejiklian has resigned on the back of the news of an Independent Commission Against Corruption investigation. She'll stand down as soon as a new leader is appointed & will stand down from her position in parliament as the Member for Willoughby once a by-election can be held.

---

(Sep 30 2021) - Denver Post : Construction companies sue Denver
DENVER : Seven Colorado-based construction trade associations sued Denver on Thurs over the city's vaccine mandate. The lawsuit seeks to block the vaccine mandate for private construction contractors who work with the city, arguing that construction companies shouldn't be required to enforce the city's mandate on ...

---

(Sep 29 2021) - Frontier Post : US bars flight from landing ...
KABUL : The DHS on Tues denied U.S. landing rights for a charter plane carrying more than 100 Americans & U.S. green card holders evacuated from Afghanistan, organizers of the flight said. "They will not allow a charter on an international flight into a U.S. port of entry," Bryan Stern, a founder of non-profit group ...

---

(Sep 28 2021) - Bangkok Post : Young protesters foiled by police
BANGKOK : About 100 anti-gov't protesters, including many youths, on Tues evening tried in vain to break through a police barricade in the latest demonstration in Bangkok to demand the ouster of the gov't. Demonstrators led by the Thalu Fah group gathered at Nang Leong intersection near Government House at about 4pm ...

---

(Sep 27 2021) - Richardson Post : SHIFT COP 26 TO ICELAND
ICELAND : November's Climate Alarm meeting should be shifted from Glasgow in Scotland to Reykjavík in Iceland. 25 previous meetings of this very expensive travel club have achieved nothing useful, wasted millions of dollars while industries are destroyed, CO2 levels continue to grow & global temp's go nowhere.

---

(Sep 26 2021) - Sunday Post : Fears for patient care ...
SCOTLAND : Hundreds of alerts over staffing levels have been logged at Scotland's flagship NHS hospital, we can reveal. The official reports include 55 "near-miss" incidents where there was the potential for a patient to be harmed because of staff shortfalls. Staff at Queen Elizabeth University Hospital have warned ...

---

(Sep 25 2021) - Post Journal : Nurses plead with County Officials
MAYVILLE : Kelly Lisciandro has been a RN for 21 yrs. For the last 12 yrs she's been going into people's homes in Chautauqua County as a homecare nurse. She's concerned that Monday she'll lose her job because of the vaccination requirement against COVID-19. She spoke at the Chautauqua County Legislature meeting ...

---

(Sep 24 2021) - Weekend Post : Mental health concern ...
SOUTH AFRICA : With the advent of COVID-19, mental health & psychosocial has become a major concern around the world. There is significant increase in the rates of stress, anxiety & depression globally. In creating awareness & support on mental health, the Ministry of Local Gov't & Rural Development ...

---

(Sep 23 2021) - India Post : Women Under Taliban
AFGHANISTAN : The conduct of the Taliban with Afghan women has been highly controversial & rightfully debated globally. Taliban rule until 2001 was considered shocking & barbaric for its misogyny & ferocity against women. Women in Afghanistan were forced to wear the burqa at all times in public, because ...

---

(Sep 22 2021) - Wash Post : Haiti's summer of crises
HAITI : Haiti can't catch a break. The country - (...) - saw its president assassinated in July, adding political instability to rampant gang violence & major coronavirus outbreak. In Aug, a major earthquake left more than 2,000 people dead and fueled a humanitarian emergency. Next came the tropical storm.

---

(Sep 21 2021) - Maravi Post : Sudan PM survives another Coup
SUDAN : The Military in Sudan has once again foiled a coup; one year after Prime Minister Abdalla Hamdok survived an assassination attempt in the capital Khartoum. "There has been a failed coup attempt, the people should confront it," state media reported, but did not identify the plotters. As reported by BBC ...

---

(Sep 20 2021) - Patriot Post : An Open Border With … Haiti?
TEXAS : Why are there thousands of migrants from Haiti suddenly crossing the Texas border, and how did they get here? These questions are the latest prompted by Biden's intentional border crisis. Quick, someone find "border czar" Kamala Harris. Officials estimate that perhaps 15,000 migrants crossed into the town ...
Estab. Jan 2008
---
Welcome to the newest on-line news service in the Porterville area. Our goal is to report the right news at the right time. In doing this, we believe that the community will get a greater sence of being connected.
---
The Right News @ The Right Time
---
Our second goal is to report above and beyond the main stream media.
---
Politically Inform and Educate
---
Our third goal is to politically inform and educate the voters and public at large.
---
A Conservative News Service
---
The Porterville Post is a Conservative on-line news service and when the Post makes a mistake in our reporting, we'll address it "Right Here" and if needed, with an appology. Please feel free to contact us with your comments or suggestions.
---
Writers | Columnists | Reporters
---
The Post - in the coming years - will be looking for new writers, columnists and reporters. We understand the need for new writers to have the chance of starting a new career and we'd like to offer a free internship at the Post.
---
---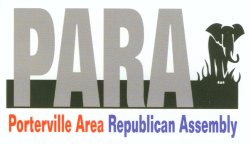 ---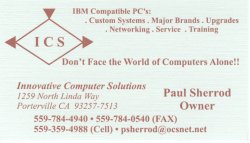 ---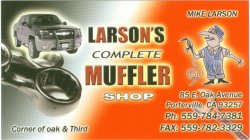 ---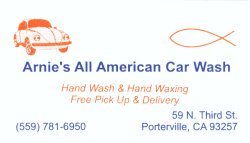 ---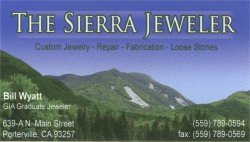 ---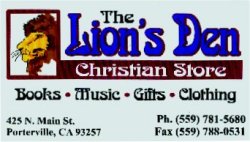 ---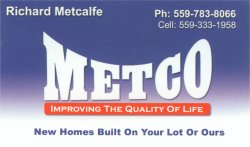 ---