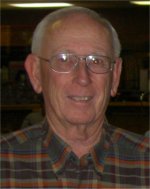 Dear Editor -- Recently a Ms. Giddings wrote a letter which focused on her dislike of the Tea Party movement and the people involved in it. As I read the letter I could not help thinking how angry she seemed. She sounded like one of " those" people Nancy Palosi was talking about. Then I realized , it's probably just the coffee.
Many of the facts in her letter were wrong, and she misrepresented what the Tea Party mission is. Being involved in this movement I feel compelled to respond.
So who are these modern day Sons and Daughters of Liberty? I will quote from an article I recently read that defines our purpose better than I could. I quote, "We are a diverse and decentralized network of citizens who are up in arms over the same issues. These include, too much government, not enough liberty, ballooning deficits excessive taxes,and a metastasized federal bureaucracy that's sucking up all the economic oxygen."
Tea Party Patriots are just one of several groups nationwide that have joined together in an attempt to restore common sense governance to our country. Other notable groups include the American Liberty Alliance, Freedom works, Grassfire Nation, Nationwide Tea Party Coalition, Tea Party Nation, Smart Girl Politics, The Tea Party Express, and the 9-12 Project. At last count membership was over 3 million and rising.
Ms. Giddings believes that the Tea Party movement is a creation of Fox News. The fact is that a speech given by Rick Santelli on the floor of the New York Stock Exchange in February of 2009 marked the beginning. That speech was aired on CNBC not Fox.
She is also concerned that some people in America have more wealth than others and that is just not fair. Furthermore she wants more of our tax dollars redistributed to those whose "ship has not come in yet."
America has been engaged in a War on Poverty for some 46 years now. During that time the tax payers (that's the working folks) have paid trillions to fight that war. The result, after nearly a half century is that the percentage of people living at or below the poverty line is about the same as when war started. I can only HOPE that we will see a CHANGE in those numbers soon. The people in this country are the most generous in the world. We donate millions annually to help our citizens as well as people across the globe. All in all I think we're pretty darn fair.
She also takes a shot at our military and how much we spend to have a safe and secure nation. The Preamble lists five areas the founders hoped would be improved as a result of the new Constitution. It's interesting that two of the five address providing for our defense and securing our liberty. The Tea Party people are big supporters of our military (that's our men and women in uniform) and so should you be.
In closing I would like to extend an invitation to Ms. Giddings to join us in our efforts. I don't hold a grudge but I won't hold my breath while waiting for an RSVP. We will be meeting at the Porterville Fair grounds on Monday March 8,2010 at 6:00 PM. If you show I might even buy you a cup of coffee or Tea.
From Al Watts -- trebla@pvilleca.com from Porterville Area