The Porterville Post | Getting It Right©
---

(April 2012) -
Getting it Right©
by David Seppi
: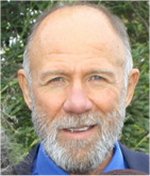 I am the son of Italian immigrants : I learned English in school. My father was a toiling coal miner in the dangerous 1920s to 1950s. I was raised to be an athlete watching football and boxing from childhood. I went on to play football at UC Berkeley and was second team all-coast one year. I also had a career in amateur boxing.
After those years I became a Christian and things were different. I got a teaching job in Pixley and something wonderful happened ... a woman. I was blessed to marry Esther Stoops, a girl from Visalia. The Lord gave us seven children whom we home-schooled. In the middle of it all we built a big house.
---

(May 14 2012) -
The Great Evangelical Disaster :
PIXLEY, CA -- Growing numbers of Americans are becoming disgusted with evangelicals. You see words like "warvangelicals," "bloodthirsty,""war mongers" and "Armageddonites." Those who say these things have a thorough-going contempt for Evangelical Christianity. Why? During the presidential debates, Jon Basil Utley noticed how Evangelicals push for war more than any other social issue. He caught this watching the rejection of Ron Paul, the limited government, pro-family, anti-abortion, constitutionalist, who has two brothers who are ministers.
---

(Apr 10 2012) - The Beekeeping Crisis :
PIXLEY, CA -- The honey bee is in the news, from the movie about "killer" bees to documentaries on Colony Collapse Disorder (CCD), and evening news reports on why Washington or Sacramento isn't "doing something about the problem." Our sons started out at ages 10 and 14 with four hives they ordered through the mail. In these nine years we've had only one "Africanized" aggressive hive fly in and set up a colony. The queen can be replaced, then a new generation of bees soon replaces the old. Loses of roughly 20% or more through a winter is normal. This is up from about 10% just 20 years ago. Hives are given new queen bees and divided each summer to build up again.