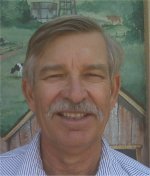 Will Mexico sell some of its Colorado River Water to Los Angeles? A far-reaching agreement between the United States and Mexico will give Mexico rights to store some of its Colorado River water in Lake Mead, a lake that stretches across Nevada and Arizona.
Does this increase Mexico's water storage capacity or does it allow Los Angeles and other cities to exploit the Mexican people along with Imperial Valley Farmers in the United States?
To gain the ability to store Colorado River water, Mexico will sell some of its share of the Colorado River water during dry water shortage years and according to a summary of the agreement prepared by Los Angeles's Metropolitan Water District of Southern California, the agreement allows LOS ANGELES and other Cities in Nevada and Arizona to buy some of Mexico's Colorado River water.
The Water agencies in California, Arizona and Nevada want to purchase water from Mexico, the Water Agencies indicate Mexico might use some of the money to upgrade its infrastructure in Mexico.
Of course, Mexico is a soverign country and once they trade the water for money, like politicians in California and Washington DC, the politicians in Mexico can spend the money wherever they desire.
Meanwhile once the water is gone the environment in Mexico and economy that water creates in Mexico will slowly disappear.
Mexico, like the San Joaquin Valley apparently will be providing a new reservoir of water for Southern California to buy.
Los Angeles Metropolitan water District already can purchase water away from San Joaquin and Imperial Valley Farms in times of shortage to supplement its supply and now it appears they will be able to do the same with Mexico by buying the Colorado River Water upstream from Mexico during times of shortage or maybe just buy the water every year on the open water market?
Without being privy to the details of whether Mexico gains additional storage on the upstream Colorado River during wet years we can only speculate.
Past experience has shown that when water can be purchased with no attachment to real estate or the communities historically benefitting from the water source, the price for water can skyrocket as Los Angeles ,San Diego, Phoenix, Tucson, Las Vegas, Albuquerque, Salt Lake City, Denver and others bid for the precious liquid.
U.S. farmers and the Mexican people will not be able to compete in the water market place when bidding against wealthier urban consumers. History illustrates this all too well in the Owens Valley as their environment and economies have "Dried Up."
When water gets turned into money, the water leaves first, then those with the money leave and the people are left behind with fewer job opportunities and a destroyed economy. Ask someone from Bishop or Lone Pine in Owens Valley.
Maybe residents in Mexico should consider the recent job losses in the Central Valley and Owens Valley due to reduced water deliveries to valley farms and cities before someone asks them how and why "Did Your Jobs Dry Up?"
Russ Waymire