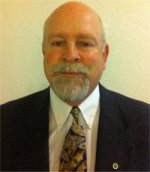 Thank you for every voter who filled in the NO on Measure J arrow.
My phone has been ringing off the hook with thanks from friends, supporters and people I don't even know showing their appreciation for working towards defeating Measure J.
We worked hard to defeat this measure, Porterville Unified School Districts massive $90 million dollar tax increase on the backs of home owners. Let's remember that Porterville Unified has thousands of employees and virtually unlimited resources available to them to support passage of this tax increase.
The basic fact that the district received less than 50% of the vote (55% yes votes were required for passage) shows that the community was not buying what PUSD was pushing.
Dr Snavely said that he is sure that a few members of the community are taking pride in the defeat of the measure. He could not be more wrong. I am not celebrating today. This district's students and teachers have many needs that remain unaddressed.
Clearly the community felt that a $90 million dollar new property tax increase with zero concrete plans for how the money would be spent was not the answer to address those needs.
Porterville Unified School District's policies defeated this bond measure, not me. Let's review a few pertinent facts.
First, I used to be a huge district supporter. I personally raised almost $100,000 for Monache's athletic programs when my oldest kids were in school. I have lived my life volunteering in youth programs and donating to kids' activities. I only got involved in questioning the district's policies because of athletic cutbacks.
Myself and other parents offered help only to be told to "get lost". You can only tell parents to "stick it" so many times before they say enough and push back.
PUSD needs to understand that the bullying and arrogant nature of a few long time board members cost them this election. My message has been the same from day one; put the students & teachers needs ahead of the trustee's needs, PERIOD. You cannot continue to spend millions of dollars providing trustee health & welfare benefits while cutting student services, firing teachers and not expect the community to object.
I will compliment board members Dave DePaoli and Lillian Durbin for not accepting the district perks. And Mrs. Buettner is correct when she says that benefits for current board members are not sustainable. We all know that this practice is no longer acceptable given today's tight budgets. So make the bold move and change it.
In the last 2 plus years not one board member or administrator has reached out to me or anyone else to try to work together for the betterment of the district. Not a single one. They would rather personally attack anyone who questions district policy rather than work with the community to find solutions.
They forget that Porterville Unified is the community's school district. Not any one board member. The "Good Ol Boy" nature of PUSD has to end for the sake of the students and teachers.
I hope the district looks in the mirror and uses this defeat as a wakeup call. My hope is that Porterville Unified changes direction and truly puts students and teachers needs ahead of the needs of administrators and board members.
Talk is cheap but actions speak louder than words. The communities NO vote on Measure J proved that.
John S. Hardin -- Trying to "Make it Right"