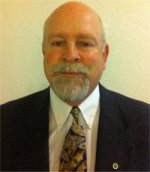 I have enjoyed reading stories from the Snavely Magical Promise Tour. Every article contains the same key words, "possibilities", "could be" or "might be" when used to describe how Measure J proceeds could be used. Has one article ever used the words "will be"? Not when you make bogus promises to garner votes. Remember the promises of athletic stadiums & sports complexes? Coaches in the district got a belly laugh out of those shallow statements.
It is interesting that the second largest school district in the county is begging for more tax dollars to fix things like faulty air conditioners & leaky roofs. What, no maintenance budget PUSD?
I don't hear other school districts having the same basic maintenance issues. I guess when you are saddled with huge legacy costs like past and present trustee health benefits and massive administrative expenses; maintenance gets cut along with athletics and other student services.
The Springville Chamber of Commerce has tried to organize an honest and open debate on Measure J between myself and either John Snavely or any of the current trustees. I have gladly agreed but they all have refused. Clearly, the devil is in the details of how the money will be used and what the true cost to tax payers will be.
The district can't hide from the fact that Measure J is an unprecedented $90 million increase in our taxes that affects home owners and renters in our area. Who does not think rents won't increase if Measure J passes? The repayment costs quoted by per year to home owners are an estimate and will likely be significantly higher than advertised.
---

Special Note : Ken Gibbs stated that the proceeds can indirectly be used to support administrative salaries and benefits.

---
An e-mail from Dr Snavely to his staff pleading for employee support for Measure J stated that the "district has not reduced salaries in these difficult economic times". However, several classified employees pointed out to me that Dr Snavely's statement was only true for administrators & trustees.
Classified employees certainly have received a pay cut in order to support the many administrators and trustee health and welfare benefits.
If prop 30 fails, PUSD is looking at a budget shortfall. Rather than tighten their belts like we all have to do during lean times, PUSD is looking to Measure J for a massive new infusion of cash. I am sure some token projects that have been discussed will be completed. (Is it really up to tax payers to provide IPads and free internet service to students?) I am also sure a large amount of money will be used to support administrative salaries and trustee benefits.
Why are many smaller school districts doing fine financially? Many smaller districts are growing; continue to have aides in the classrooms to support teachers without having to ask for more tax money. Porterville Unified continues to say Measure J is for the kids. If you do not vote for Measure J than you must be against kids.
History, however, clearly shows that students and teachers within Porterville Unified School District take a back seat (way in the back of the bus) to trustee and administrator's needs.
Lest we forget that our kids & grand kids will be the very families that will be stuck paying back this massive new debt for generations to come.
I always find it humorous when individuals who live off of tax dollars say now is a good time to raise taxes. I am not surprised by the recent personal attacks that I have received from the school district and its cronies. Since I began to questioning district policy, this behavior is commonplace.
Anyone questioning my understanding of taxes or what Measure J's impact on our community will be is just misinformed. These personal attacks do not change the fact that Measure J is just another money grab by a top heavy wasteful public entity hiding behind a phony support of students.
Live within your existing budget like ever honest tax paying citizen is required to do.
Demand fundamental change and vote NO to Measure J.
John S. Hardin -- Trying to "Make it Right"